It was a night of remembrance and rock'n'roll at the Rickshaw as bands and fans alike tipped their collective hats to the late Devon Clifford. Clifford, who handled drums for You Say Party! We Say Die! collapsed while playing with the band at the Rickshaw in 2010 and died later in hospital of what was found to be an unexpected brain hemorrhage. Following their son's passing, Clifford's parents formed a non-profit called the Devon R.B. Clifford Memorial Foundation, whose goal is to help underfunded adolescents learn to play music.
The festivities at the Rickshaw celebrated the release of a compilation album called The Party Lives On: A Tribute to Devon Clifford which features, among many others, the four bands playing that night. With the purchase of a ticket for the event, attendees were given a download coupon for the album with proceeds going to the foundation.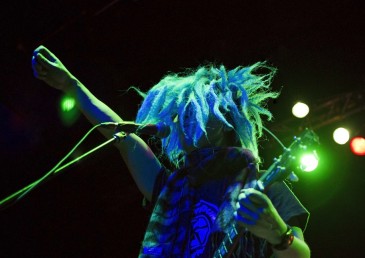 Though it was for a good cause and well promoted, the Rickshaw was unfortunately desolate when openers A Fish Called Piranha played. They didn't seem to mind however, busting out a set of straight-up good-times rock.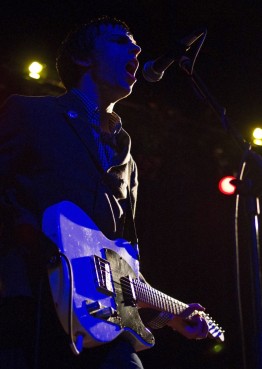 People had started to file in as local mod-rockers — and hands down, the best-dressed band in Vancouver — the Tranzmitors hit the stage and played with the energy and ferocity of early Clash or the Jam. They set a precedent for the remainder of the evening, with the bands joking amongst the audience and each other. It created an atmosphere of a fun and casual jam between friends rather than an over-produced rock show.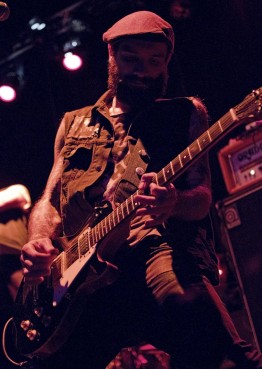 The Vicious Cycles reinforced this feeling, playing songs like "Good Times" as frontman Billy Bones cruised around stage looking for tall things to stand on and subsequently jump off of.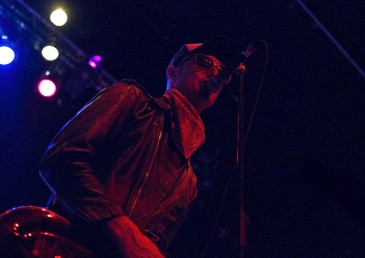 After a quick hello from the organizers and a raffle draw with prizes from Bone Rattle Music and the Rickshaw, the Jolts hit the stage unleashing their electrifying rock 'n' roll on the audience to finish off the evening. That one's for you, Dev. Cheers.