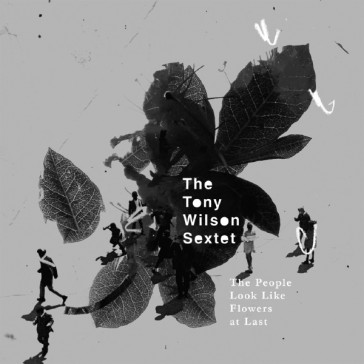 In a world ultimately too accustomed to illegal downloading and cyber sharing, it shouldn't be difficult to imagine how hard it is to maintain a record label these days—especially when your music disagrees with Justin Bieber's personal playlist. While on paper that should be the case with Jesse Zubot's experimental jazz imprint, Drip Audio, the local musician has been running the label successfully since 2005. To celebrate the company's sixth anniversary, the label owner is hosting a couple of concerts, March 4-6, at the Signal (CBC Radio 2) that will showcase the current crop of talent Drip has to offer: Fond of Tigers, the Inhabitants, Gord Grdina Trio, Francois Houle, Aeroplane Trio, DarkBlueWorld and violinist Zubot himself.
To date, the label has released 31 recordings. Drip's music is not popular in the commercial sense; Zubot is an avid supporter of the creative music scene. That being said, sometimes finding funds to float an outsider jazz label in today's floundering music industry can be a struggle.
"The setback for a more experimental based record label is always a lack of financing to really do things properly," Zubot explains in an e-mail interview from a tour stop in Montreal. "Today's industry is very focused on commercial success and I would include indie rock in that scene as well. I find it slightly weird how indie rock started against the grain and is now some of the most rehashed and overtly promoted stuff."
That's not to say that there isn't a place for more "alternative" music, for lack of a better word, in today's world. Many of Drip Audio's experimental artists have found acclaim for their work. Avant garde Vancouver septet Fond of Tigers, for instance, were just nominated for a Juno Award for Instrumental Album of the Year for their recent album Continent & Western. Zubot says that his personal interaction with his artists, as well as the media, is the key to successfully promoting his label.
"The way I run Drip Audio is somewhat unique in that I actually work on publicity myself instead of hiring a publicist, and I get to know writers somewhat personally," the entrepreneur explains of his business model. "This way they really get to know more about the label and the artists involved. This also makes them excited to hear the new albums coming out and they usually go out of their way to talk about the music."
Local group the Inhabitants' album The furniture Moves Underneath was another album produced by Drip Audio that attracted attention, earning a Juno nod in 2009. "It was quite a shock to me," says the group's trumpet player, JP Carter, over a cup of coffee at a cafe on Commercial Drive. "I didn't think our music would get to be heard."
Carter was approached with a record deal by Zubot years ago following an Inhabitants gig at a downtown venue. Eventually the two would play in Fond of Tigers together. Both multitasking musicians feel that the more you put yourself out there, the more likely you'll succeed in this industry. "Musicians should try to play at a variety of venues so you'll be showcasing your music to different crowds," says Carter, who is currently readying himself to record with local rocker Dan Mangan.
Zubot feels the same way. "I think it's great when musicians present themselves in a variety of ways," he writes, "such as clubs, festivals (all styles), underground joints (illegal/word of mouth) and alternative makeshift venues (train stations, museums, art galleries, etc.)." As such, Zubot finds his musicians through a variety of ways including magazines, word of mouth, and of course live shows.
With the label doing so well, Zubot has no plans to fold the record label anytime soon. In fact, he wants to expand "the stylistic range of the record label even more." The violinist plans to release a solo disc some time soon and has high hopes for what's to come in Drip Audio's future. "I'd like to blow that wide open," he says of the label's potential direction, "but first I have to figure out how to get more financial support and how to create more time to work on things with the label." But with the big Drip Audio bash just around the corner, Zubot is also ready let loose and have a good time. "It would also be fun to have more parties for the label."