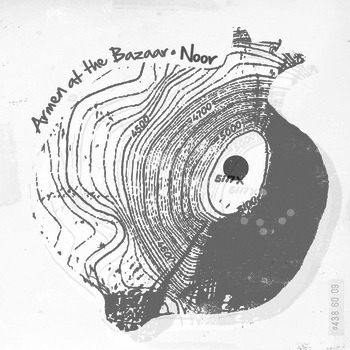 Heart and Thoughts
Armen at the Bazaar is the project of Montreal-based multi-instrumentalist Armen Bazarian. Proving himself to be incredibly skilled in the art of song writing, Bazarian's EP Noor showcases an eclectic mix that sets a relaxing atmosphere for the listener.
Bazarian possesses a voice that implores listeners to pay attention to the wealth of sounds he can create, even without an instrument. Standout track "Drive With Me" is centered around multi-tracked vocals, with occasional hints of synthesizer. Reminiscent of Saul Williams' song "Black History Month," it is a tour-de-force of editing that displays Bazarian's incredible vocal control.
The record is not without its low points, though. The extended outro on "Fire" harms an otherwise solid piece, failing to bring anything other than unnecessary length to the track. Also, "The Static White" is the only track on the album to feature acoustic guitar as a focal instrument; Bazarian should stick to the electronic elements featured on the rest of the album. The only song on the album that was not written by Bazarian is a cover of "Over the Rainbow." Rearranged into a minimalist, alternative pop piece, this track bears little resemblance to the Judy Garland version. His interpretation of the song nonetheless fits the lyrics, evoking a longing for a release from the doldrums of everyday existence.