Located on the traditional and unceded terriotry of the Coast Salish peoples, including the territories of the xwməθkwəy̓əm (Musqueam), Skwxwú7mesh (Squamish), Stó:lō and Səl̓ílwətaʔ/Selilwitulh (Tsleil- Waututh) Nation, Culturally Relevant Urban Wellness (CRUW) addresses the experience of being an Indigenous  youth in an urban environment. Ryley, one of the program's first participants and now the Assistant to the Program Coordinator, explains that "in the city, it's really hard to find a dedicated space to feel connected with your culture." The city "doesn't feel culturally inviting. It doesn't feel representative of myself." CRUW provides "that missed out opportunity of culture." Two years into her role as youth worker, Toucanni reflects, "the program allows me to be connected to Indigenous culture in a way that I have never been able to, even if I am a visitor to this land and to the traditions that are being taught to me."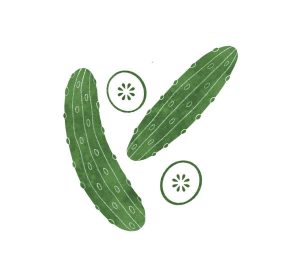 With a vision of using land-based Indigenous healing practices to create an intentional and inviting space for vulnerable youth, particularly those in foster care, CRUW came to life in 2011 as a program led by the Vancouver Aboriginal Child and Family Services Society (VACFSS). In partnership with UBC Farms and the Pacific Community Resources Society, CRUW combines the teachings of elders with the tactile experience of developing a relationship with a natural environment.
Youth are the grounding core that draws the community at CRUW together, providing the energy of purpose. A place of learning and of sharing knowledge, CRUW is not only based on youth formation, but is shaped around the importance of youth as leaders. "For the people at CRUW to be inclusive with how the program is run, that's very powerful." Ryley highlights the importance of creating a space that "breaks down the stigma of being a youth." CRUW is instead a place that commits to uplifting the voice of youth, "holding them with respect and seeing them with respect." Toucanni foresees that, as CRUW continues, it will "give youth a voice and a place to feel a sense of belonging in a way that they haven't been able to experience before."
Both Ryley and Toucanni's involvement with CRUW has been shaped by the transformative experience of being and becoming a leader. The anxiety that they each experienced when entering the program has grown into the strength of experienced youth mentors. Toucanni was a participant for two years before going through the Life Skills and Leadership program that allowed her to become a youth mentor, and then a youth worker. Ryley has similarly transitioned from participant to leader, and a role as Market Coordinator has ushered him into the new position of Assistant to the Program Coordinator that he has now held for three months.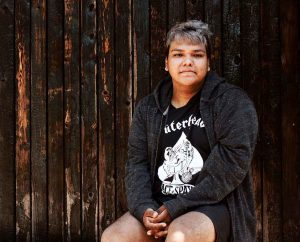 Leading, even mentoring, other youth allows Toucanni and Ryley to both witness and contribute to the growth of participants. "I love my youth so much," Ryley laughs, "They're just so brilliant and to watch them grow over the past couple of years into wonderful people, it makes me feel so great to be a part of that." Ryley explains that "the program is there to cultivate our growing as people, as much as it is for the medicines and the plants growing."
The elders in the program are an integral part of that growth. Reflecting on what working across generations in CRUW has taught her, Toucanni notes that the connection between youth and elders is grounded in patience and in making room: "I learn that things need time and space to grow and that they need encouragement and nourishment. I learn that it is important to give myself time to feel my emotions."
The elders are a source of wisdom and knowledge that is both life-giving and life-changing. Ryley shares that in the foster care system, "you feel like you're stripped of your culture and everything that makes you an  Indigenous person." Ryley emphasizes the damage committed by the misrepresentation of Indigenous peoples in media: "Growing up as a youth in care, I never wanted to be Indigenous.
I never felt like that was who I was and who I wanted to be seen as […] I didn't feel like that represented me. But being on the farm, and being surrounded by culturally relevant guiders, really showed me what it's like to be a strong Indigenous person." Being with the elders – being taught by them, shaped by them, and guided by them – has given Ryley the opportunity to "have that knowledge of what it means to be Indigenous and to hold that wisdom for myself." "I learn that having a connection to culture means many different things," Toucanni reflects, "and can be shown in many different ways."
Through sharing their knowledge of the land, the elders in CRUW allow participants to maintain a connection tothe land and to their culture that may not be possible in an urban environment. Toucanni explains that her involvement in the program helps her "to maintain a relationship with the land by giving [her] a chance to take a break from the city." "I notice the difference in the air and how I feel when I am on the land at the farm. The program gives me a chance to put my hands in the dirt and be a part of how plants are growing." For Toucanni, participating in CRUW has developed the meaning of being with the land: "[it] has made me more curious in learning about the different plants and animals that come from the land and what they do. It has made me more environmentally conscious in my day-to-day life. I am more aware of what I do and what my friends do when we're in the city and how that affects everything." Toucanni highlights how CRUW's work in fostering connection to the land changes its participants' relationship to it: "This program has made me appreciate what this land is and its importance."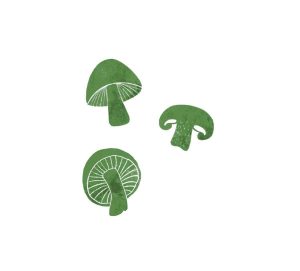 Reflecting on the future of CRUW and its role in the community, Toucanni notes, "I think it is important to know that CRUW is definitely a place that can give youth a chance to grow and to learn in such a supportive environment. The program is an escape from the busy city life. I have personally met so many people at the program that have become such important people in my life. I'm not sure what I would be doing or who I would be without CRUW."
Moving forward," Ryley concludes, "I know where to go. When I'm feeling disconnected, I know where I can feel connected again. And it's not the physical garden itself, but the people surrounding us. Who I'm able to go and be with."
CRUW's involvement in the community will be increasing over the summer. "I'm excited because the ball is rolling now" Ryley enthuses. On June 21st, CRUW will be present at Trout Lake for National Aboriginal Day, where people will have the opportunity to learn more about the program. "One thing that I'd say to people is don't be afraid to show up," Ryley offers, "Don't be afraid to take that leap. It's changed my life."
*