"It's really not up to me to decide whether or not people will accept what I do. But it is my personal belief that if they don't accept what I do, I don't want them in my life."
It's a confident, self-assured response to one of the many probing, invasive questions that I asked Shane Sable.
Shane is one of six Indigenous women in the burlesque group called Virago Nation. Since their formation two years ago, they have performed at the Vancouver International Burlesque Festival, the Calgary International Burlesque Festival, The Talking Stick Festival and the Burlesque Hall of Fame Weekend. A testament to how popular they've become in such a short time.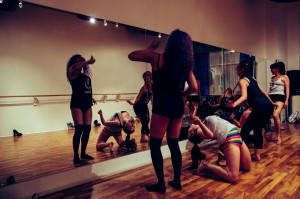 According to their website, the members of Virago Nation, Shane (Gitxsan), Ruthe Ordare (Mohawk), Sparkle Plenty (Cree, Métis), Scarlet Delirium (Kwakitul), Manda Stroyer (Dakota, Sioux) and Rainbow Glitz (Haida, Squamish, Musqueam), perform burlesque "to reclaim Indigenous sexuality from the toxic effects of colonization."
When I asked Shane in what ways colonization poisoned perspectives of Indigenous sexuality, she tells me frankly that it was "the imposition of shame on the body" that was introduced upon the arrival of colonizers. Shane maintained that colonial influence perpetuated cultural degradation and an enduring "culture of silence" that made it difficult for Indigenous people to feel ownership of their own bodies.
With the stigma that constantly surrounds the art of burlesque, the idea of body sovereignty is a recurring theme throughout our interview. Too often have I heard of women who have wanted to take part in burlesque, but are too fearful of backlash. Shane, however, seemed to take a different approach.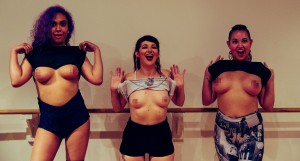 She decided that as part of her activism, she would be open and honest about her participation in the art form to friends and family. She says it's her attempt to "destigmatize the entire spectrum of sex work in which [she] believes burlesque falls."
"The greatest myth that I sort of get exhausted by speaking about — but also because I think it's really boring and unnecessary — is the conversation about the difference between burlesque and stripping."
Shane explained that this is a discussion in which she refuses to partake because it falls within the realm of respectability politics and attempts to make burlesque look superior to other forms of sex work. It's a false dichotomy.
"To me, any discussion of burlesque and feminism ultimately hinges on the fundamental premise that you either respect a woman's agency and body sovereignty or you don't. And if you don't, I'm probably not going to be interested in having a discussion with you because you cannot accept something that I believe to be a fundamental right."
Another strong and self assured stance. So, curiously, I questioned how Shane maintains a balance between her professional and personal life with family and friends. After a moment of hesitation, she admits that although she has had some challenges, she still feels supported by those who matter.
That being said, Shane told me that the group feels a lot of support from the Vancouver art community. As part of their work, Virago Nation contributes to the ongoing discussions about inclusion and representation. Shane used their relationship with the Queer Arts Festival as an example.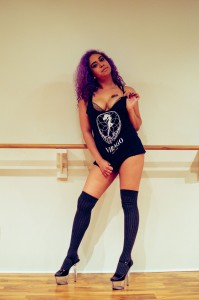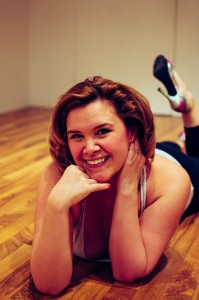 "Many of our group members identify along the queer spectrum and so not only are we able to bring conversations of sexuality, but with the added intersections of racialized, queer sexual identity."
Shane noted that it is important to give space to these intersections as they are often overlooked, and also emphasized that the opportunities for Virago Nation to speak to audiences about these issues is of equal importance.
I wondered aloud to Shane how Burlesque and these conversations have sparked newer or more vibrant perspectives of herself. After some discussion, Shane answered with her piece "Mother of Bilaa," a current act that debuted at Talking Stick Festival.  
Gitxsan is Shane's ancestral tongue, and she has been learning new words and using that as inspiration. "Bilaa" is the word for abalone, or a type of sea snail. The piece that Shane choreographed is a conceptualization of the characteristics that the abalone shell represents in her culture, namely strength and protection.
"While there's nothing directly referential to traditional Gitxsan life, it is an expression of my own cultural reclamation," Shane said.
There was a hint of pride in her voice so I asked how the group's work has affected their Indigenous audience. Has it changed perspectives? More importantly, how well has Virago Nation been received in their communities?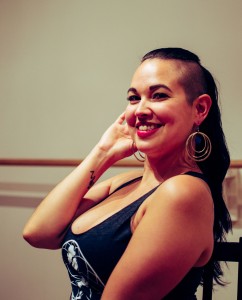 "We braced ourselves initially for our work to be received negatively. We were so scared," Shane told me. But the unexpected happened.
"We've even had elders who have said how much they've appreciated what we're doing, and how now is the right time for the conversation we're having. That couldn't be more meaningful to us."
This type of reaction really resonated with the group. Collectively, they agreed that their debut at the 2017 Talking Stick Festival is their career highlight thus far. The Talking Stick Festival is an Indigenous performing arts festival and it was the audience for whom the group wanted to impact.
"To be embraced almost immediately by the Indigenous art community has been really meaningful for us and very validating for us. And that demonstration [of] faith in our projects, we really hold that in our hearts."
I asked Shane what's next for Virago Nation and she told me that they are working on developing a full show that only uses Indigenous music. The group also wants to do their own shows instead of just contracted ones.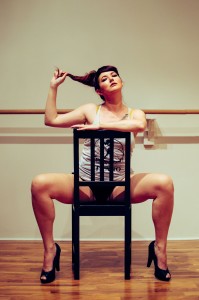 Their most recent performance was for an all-women audience in Fort Saint James. To visit remote communities and perform for the Indigenous women who live there has been a dream of Shane's since the group started performing together.
Looking into future opportunities, Virago Nation is still planning it out. When I pushed Shane for details, all she told me is this:
"Every moment of growth that has unfolded has been so unexpected and beautiful that I wouldn't want to over-define where I want us to go. I'm just happy to see what takes root as we go."
X
Visit viragonation.ca to learn more about the group, and follow Virago Nation on Facebook for upcoming events.