As I walked into Vancouver Kpop Con, it was unlike any event I had ever attended in the Lower Mainland. The Hard Rock Casino was full of booths with different themes like K-Beauty Make-up, Korean Language Program, Kpop Program and more. There was a crowd lining up for each of these booths, but I was lucky enough to have a small talk with Peter, who was promoting language and Kpop programs. His booth was representing Kyung Hee University and Sejong University for the language program where fans can join to take classes to study Korean. As well, they are running a Kpop Program in Seoul to provide fans with opportunities to meet up with famous Kpop celebrities, aiming to open up environments for people to experience Korean culture. Seeing this booth full of interested people, I could really feel how far Kpop has come into the global market not only to promote the music itself, but also the Korean culture as a whole.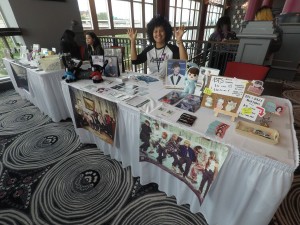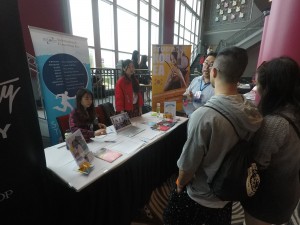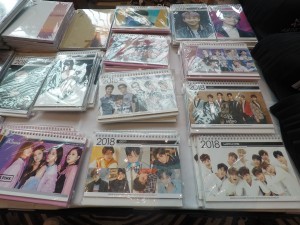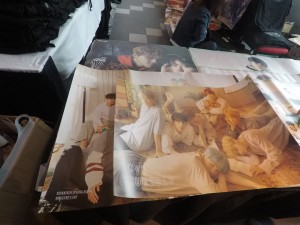 As I walked around, there were multiple booths selling Hallyu (한류: "Korean Wave") goods, posters and t-shirts with pictures of popular boy bands, including GOT7 (갓세븐), BTS (방탄소년단), Wanna One (워너원), Monsta X (몬스타 엑스) and EXO (엑소).  At some of the other booths, vendors were selling albums with brand-new music and some relatively older albums from popular groups. I was happy to see the album 1+1=0 I PROMISE U by Wanna One, which I have played multiple times on my own Kpop radio show on CiTR 101.9 FM, K-Pop Cafe.
I went up to the theatre to see the performance by A.C.E., a relatively new group who made their debut last year. I could see some fans searching for A.C.E. on the internet and listening to their music before the performance began, in anticipation of the live show. When it was time for the performance to start, the lights in the theatre went off and a short promotional video for the group played on the screen that included some footage of their performance from the day before in Toronto for Toronto KPop Con. At the end of the video clip, the countdown began and A.C.E. emerged onstage. As they started singing and dancing, many audience members were screaming and cheering out of excitement for the group. One of their standout performances was when A.C.E. danced to the song "Gashina" (가시나), a cover by the popular Korean singer Sunmi (선미).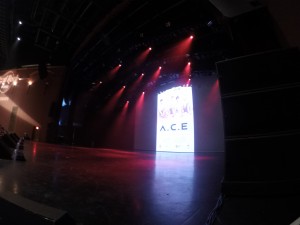 As I was sitting in the audience, I could hear various languages being spoken, including Korean, Mandarin Chinese, Japanese, English, Vietnamese and others. It struck me that the variety of these spoken languages could symbolize the diversity of the fandom culture of Kpop, as it can be enjoyed by many people of different cultural and linguistic backgrounds.
Vancouver Kpop Con was an opportunity to experience how Kpop fits in to the larger Vancouver society. As this city is greatly diverse with people from all over the world, speaking different languages and engaging with many cultures, there is great promise for the expanded success of Kpop in Vancouver.