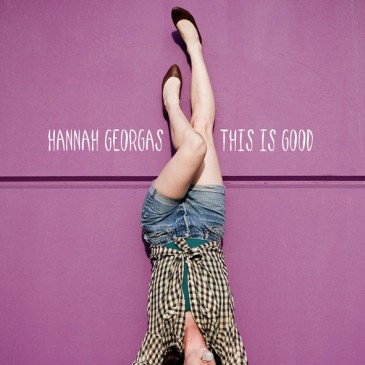 Listen to Dancefloor and Thick Skin
Last summer's Juno Fest was the first occasion I heard of this budding pop darling, and since then, Hannah Georgas' popularity has soared into the skies of Canadian indie music stardom. The Vancouver singer-songwriter's debut full-length, This is Good, has garnered blazing hot reviews from critics across the country, and it's not difficult to see why. With a voice that seamlessly crosses over territories of extreme heartbreak, the crooning of deep-seated regret and full-on anti-establishment wrath, Georgas could easily be likened to heavies like Feist and Annie Lennox.
The album opens strongly with "Chit Chat," a throwback for scorned lovers and the egomaniacal, but this sassy attitude is coupled nicely with pizzicato tones and sweeping string gestures. A few aspects of the album point to heartbreak as a creative impetus for her work, such as "Lovers Breakdown," but Georgas isn't as one-dimensional as that. Another standout track is "Dance Floor," a catchy, unpretentious rock tune that brings early Metric to mind, but with the strong suggestion that Georgas is a closeted dance diva.
Lyrically, the album is provocative and thoughtful. Particularly in the track "Thick Skin," a darker song with a tragic, sprawling melody, where Georgas softly sings "We can all get along/ in the first five minutes/ but then just hold your breath."
The perfect album to get through a heartbreak, or to get through a tax audit, Hannah Georgas' music is literally the lighter side of everything that sucks in the world.