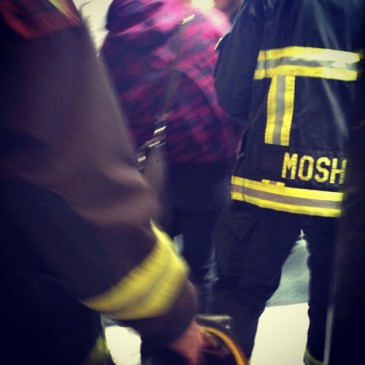 Keep Tidy's second foray into the world of hardcore has everything you would expect, and something a tad out of the ordinary: restraint. Throughout Keep Tidy's first EP, Basement Mold, they relentlessly pushed the gas pedal to the floor with manic fury. BudsBuds retains the same kind of grit and sensibility of anarchy, but elects to present its weapons with a more strategic pulse than its previous cousin.
The lone and lead female of the four piece, Shmoo Richie, appears more confident and less fuzzed out in BudBuds than before. During the self-titled track, the guitars and drums unify under the banner of mayhem while Richie delivers the story with a slightly reserved aesthetic. The same can be said of the opener, "Follow Through," where Richie sings, "My deck is dealed/my fate is sealed," in a lower registry, following the contours of the guitar work.

There is a sense that things could explode at any moment on BudsBuds, and vocally they do on "Fuck It," but only for a brief moment as Richie's wail returns to a more subdued form. The changes from track to track in vocal delivery and overall feel keep things fresh and interesting and demonstrate the band's growth, but Keep Tidy remain at their best at full throttle.
"You're Awesome" tops the highlight list beginning with a quasi-tribal call and forging ahead with an intense array of speed coercing the listener into involuntary spinal spasms. Richie's cry of "1, 2, 3, fuckin' 4, 5, 6," is super infectious, and it becomes quite normal to count this way for a few hours after listening to the track. "You're Awesome" typifies what the band is all about: punchy guitar licks, aggressive lyrics and manipulated mayhem.
The sophomore effort from Vancouver's Keep Tidy serves notice that hardcore is alive and well. BudsBuds shows maturity and growth from their first effort, slowing down just enough to fully enjoy the energy and fury when the band truly lets it fly.