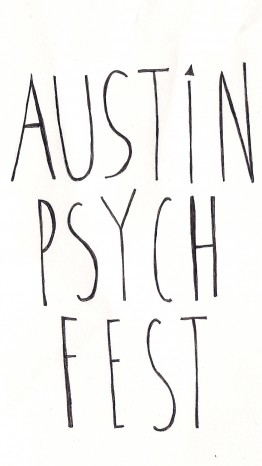 Austin, Texas, is a different kind of place. With climate like Alberta in a Dutch oven and liquor laws for which the words Neo-Calvinist don't apply — you can legally set up a bar on your front porch — Austin is almost spooky. And aside from the weird, half-buzz half-whistle calls of wild-eyed grackle birds in heat, it's unusually quiet. The sun filters through a layer of smoke drifting inexorably across the border from Mexico, bleaching sandstone buildings that seem to be prominent in the older part of the city.
Austin has a tradition of being different. It's a liberal oasis in a sea of bible-belt conservatism and it's that tradition which has given rise to the Austin Psych Fest. It's three days and almost 60 bands paying homage to the rebellious, psychotropic spirit of the mid '60s which midwifed local legends the 13th Floor Elevators.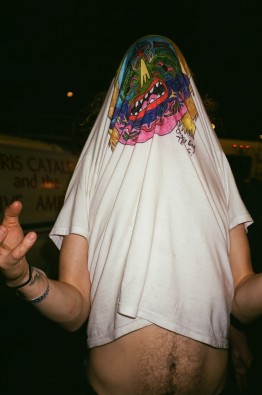 The staggered roster of bands played between two venues incongruously situated at either end of a strip mall by the Colorado River. The cavernous Emo's East could have housed a big-box retail outlet in a previous incarnation, and the ever-sparkly Beauty Ballroom, which was more diminutive. On Friday, a dynamic made itself apparent which remained through the weekend: with a capacity of 1700, Emo's might be too much venue for some of the more laid-back or inexperienced bands. Unfortunately, a lifeless Psychic Ills fell victim to this on Friday. On the other hand, Emo's size wasn't an issue for Dead Meadow, who highlighted the evening with a set akin to a greatest hits package, backed by the best light show of the weekend.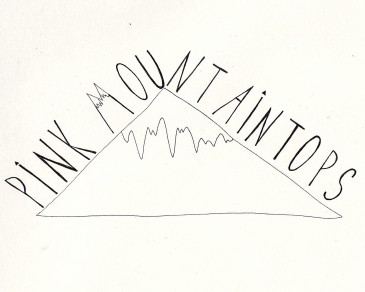 On Saturday, things didn't begin well for Vancouver-bred Steve McBean's Pink Mountaintops. Setup was a protracted affair, with apparent monitor problems for hired gun Gregg Foreman's sequencer. It cut well into the duo's allotted 45 minutes. When the venue's DJ packed it in long before the issues were sorted, it was even more uncomfortable for all concerned. The painful process played out for a restless audience, and there was little for McBean to do but stand and ruminate until the technical issues were sorted. But then, he blew the roof off the venue.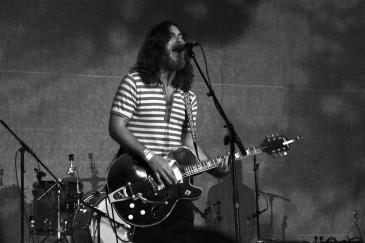 Once he got going, it was practically magical. No mean feat for two guys, a guitar, and a sequencer, but McBean is no beginner, and he commanded the crowd's attention. The set — while understandably shortened — was the intricate work of a journeyman performer and a showcase of what the power and legacy of great songwriting can accomplish. Unreleased track "You Can Dream" shimmered with added sitar, courtesy of Rishi Dhir of Elephant Stone, and "While We Were Dreaming," from 2009's Outside Love, got a brilliant reworking with something like the best organ sound this side of Notre Dame cathedral. The moment that brought it down to earth, though, was McBean's single statement between songs, a piece of smartass sarcasm that anyone at any Vancouver venue, watching any band, could identify with: "Yeah. Maybe somebody could get me a beer?" It was a trying day at the office, and he needed a drink. We've all been there.
Over at Beauty Ballroom, there were more than a few pleasant surprises, such as Dallas's psych-country four-piece The Cush and Deerhunter spinoff Lotus Plaza. But the weekend belonged to a one-two punch from the Boston area: MMOSS and Quilt. MMOSS did their homework and recreated the sounds of obscure '60s bands like the Freeborne, while Quilt opted for a light, fetching sound that recalled the best moments of the Grateful Dead. At the end of Sunday night, Austin legends The Golden Dawn concluded the events with a performance of their classic 1968 album Power Plant, in its entirety.
Back at Emo's, Saharan African combo Bombino practically stole the show with their joy for being there, but it was the have-they-still-got-it anticipation for the Brian Jonestown Massacre's set that had the room on edge. Frontman Anton Newcombe sat to sing and strum for most of the set while micro-managing the band's tuning abilities, but guitarist Matt Hollywood — writer of older BJM tunes "Oh Lord" and "Not If You Were The Last Dandy On Earth" — was back with the band after 10 years and Joel Gion was up front and center with his tambourine and an arsenal of one-liners. They captured the fractured, desperate, lonely beauty of the best of '60s folk rock, seemingly with ease.
It appeared that the BJM still had that elusive "it" — whatever "it" is — and were the perfect final note of the weekend.