To start the new year, grunt gallery made an official announcement that long-term program director, Glenn Alteen, will be stepping down from the role after his 35-year commitment to the artist-run centre since its inception in 1984. By early May, it was decided that the position will be passed down to grunt gallery's curator, Vanessa Kwan, who has been with the gallery for about five years. In late 2017, I sat down on behalf of Discorder with Vanessa to discuss her role as Curator at grunt gallery as she balanced her own artistic pursuits as an artist, and her involvement in other organizations such as Other Sights for Artists' Projects. Almost two years later, Discorder sat down once again with Vanessa to follow-up her transition as program director at grunt gallery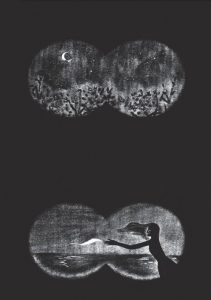 Fiorela: Why don't we begin by discussing your transition into your new role?
Vanessa: Sure. It is an interesting time for grunt at the moment. I've been working for five years at grunt at the capacity of curator, so I already know the context of what grunt does and the position we are in. Right now, we are at a moment of growth due to all the projects we are taking on: the Blue Cabin Floating Artist Residency; the Mount Pleasant Community Art Screen; the Rebecca Belmore  publication that we are launching in August, our international programming, and, of course, our core exhibitions programming. grunt has been expanding in different directions. When I stepped into the role of Program Director, it was really clear to me that my interest is in helping the organization get through this growth period and find a way to support all these activities. In the next six months, I do not have immediate plans to create change; it's more about getting to know the organization through the financial side: grant writing, budgeting and fitting all the pieces together.
Glenn is still around isn't he?
Right  now, there are technically two directors. Oh, yes. The plan is to have a year of crossover and training as I take on the new role. Glenn has a magical way of bringing the right people in and allowing the  organization to grow with all the different voices of what grunt is. What I want to do is to learn as much from Glenn and figure out what my particular take on that is. It's a work in progress!
Is there something about the role that you did not expect so far?
It's not necessarily 'unexpected,' but what became more apparent to me is how every project we do has a particular 'ecosystem' or community behind it. Exhibitions programming is one thing; then there  are the more emergent projects like the Mount  Pleasant Community Art Screen; and long-term projects like the Blue Cabin, which has an extremely complex community forming around it. There are also  other international projects I want to initiate, and those are equally intricate communities. I guess on the surface grunt seems like a homogenous organization, but when you really take a look, grunt has  any branches. This is super exciting; I'd like to continue making these meaningful connections  while respecting the cultural mandates of those communities.
How is your role different as a Program Director than it was as a Curator? What has been added or changed?
Some things are similar — the focus on programming and working with artists, but this new role is much more concerned with holding the higher level vision for the organizations. I also supervise staff as well as overlook the financial aspects, such as budgeting and fundraising; facilities management; and more involvement  with the Board — Definitely a step-up in responsibility.
What is it like managing people who were your co-workers at first? You already have a friendship with them. Will you be allowing more democracy in regards to decisions? 
That's a conversation in progress. I have increased responsibilities, but my leadership style is very collaborative and very transparent. If I am concerned about something, then I will express it. I also will not pretend to have all the answers — that's not my nature. In regards to my colleagues, my focus is on how to continue working together and how I can support them better in what they do. As a leader I want to be someone who is uncompromising to the values that drive grunt, but also be responsive to new modes of operating and emergent practices at all levels of the organization. grunt has always  been a space that questions established forms of leadership and remains open to other voices; that won't change.
As Curator, you were part-time, but as Program Director are you full-time?
Yes.
So before you had more free-time to pursue your own artistic interests. Yes. I had time to concentrate on my artistic practice, I am a producer / curator with Other Sights for Artists' Projects, and have also held other positions — teaching at Emily Carr, and overseeing other, independent projects. That's awesome! Not only are you a curator, but an artist, an art educator, and also a director. How do you  xpect to juggle all these different roles?
My new position demands more time from me, so I will be mainly focusing in my role at grunt going forward. I'm very committed to grunt and its future.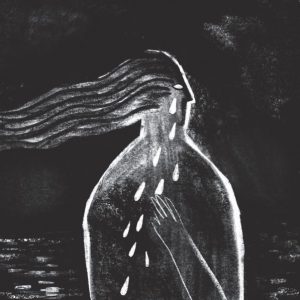 I share the sentiment! I have volunteered at grunt for a few years now. And I think it's the people and all the communities that support grunt that make me excited to partake in all the great projects or opportunities that Dan Pon, grunt's Archives Manager, shares with me. I always feel so welcomed and that I have a space where I can express what I think.
grunt is certainly a special place! I truly believe in this. Recently there was an Indigenous queer-only  symposium grunt held. grunt has been the first gallery to have ever done this in Vancouver.
Are you interested in continuing hosting such events? 
Absolutely! Together Apart, Queer Indigeneities was created by Whess Harman in conjunction with artist Kali Spitzer. All the credit goes to them for their curatorial vision. Programming such as these makes me think: How do we as an institution give space for groups or perspectives that will resist what institutions do? How do we bring people in and allow space to grow organically? grunt has always
been engaged in queer communities, in Indigenous communities, and queer Indigenous communities. It is our intention to do more.
Whess and I were discussing ways to provide spaces for Indigenous  curators nd how we could create crossovers  as well. We want productive exchange and not be reductive to those we want to represent, such as 'you are x so we want you to program x.' We don't want
it to be linear from point A to point B.
I am wondering if you have considered in creating programming that not only provides 'safe spaces,' but also allows people to take what they have learned to the spaces outside that are not necessarily as welcoming. I sometimes feel some programming can make me feel empowered, but how do I actually use what I learned outside in the world?
I think for grunt, and for my own philosophy, there is a question of change: what are we actually doing? More than just creating exhibitions or cultural products, we're also investing in each other's capacity to keep making work and to creating productive spaces for healthy art communities. How do we create capacity in a community to keep creating change? So it's not just what you say — or what shows you put on — but how you are in collaboration, what relationships you hold and maintain, and how you invest in one another in the long term. Ideally the artists, curators and staff that come through grunt increase their capacity to do great work — at grunt and beyond. I don't often see other leaders in the world that look like me. I want to know that there other queer BIPOC people in leadership positions, that's important to me.
Similarly to Janus, we have looked into the past, but now I want to look into the future. What do you hope to do in the next year or so in terms of programming? Do you want to expand grunt  internationally?
I'm very excited to keep expanding on projects such as the queer Indigeneities program, our archival programming has grown immensely under Dan's leadership, and all the other programs we've already mentioned. The international program will expand as well; my interest has always been in the Pacific Rim and in the future we have projects planned with Australian artists and possibly other  collaborations around the Pacific. Our focus is always connecting with the local — and you can see this clearly reflected in what we do. The trick is finding ways of expanding this — our ideas have to
start here primarily and then we'll see what happens in terms of international partnership.
I am very excited to be a part of this incredible team. grunt gallery really is a special place.