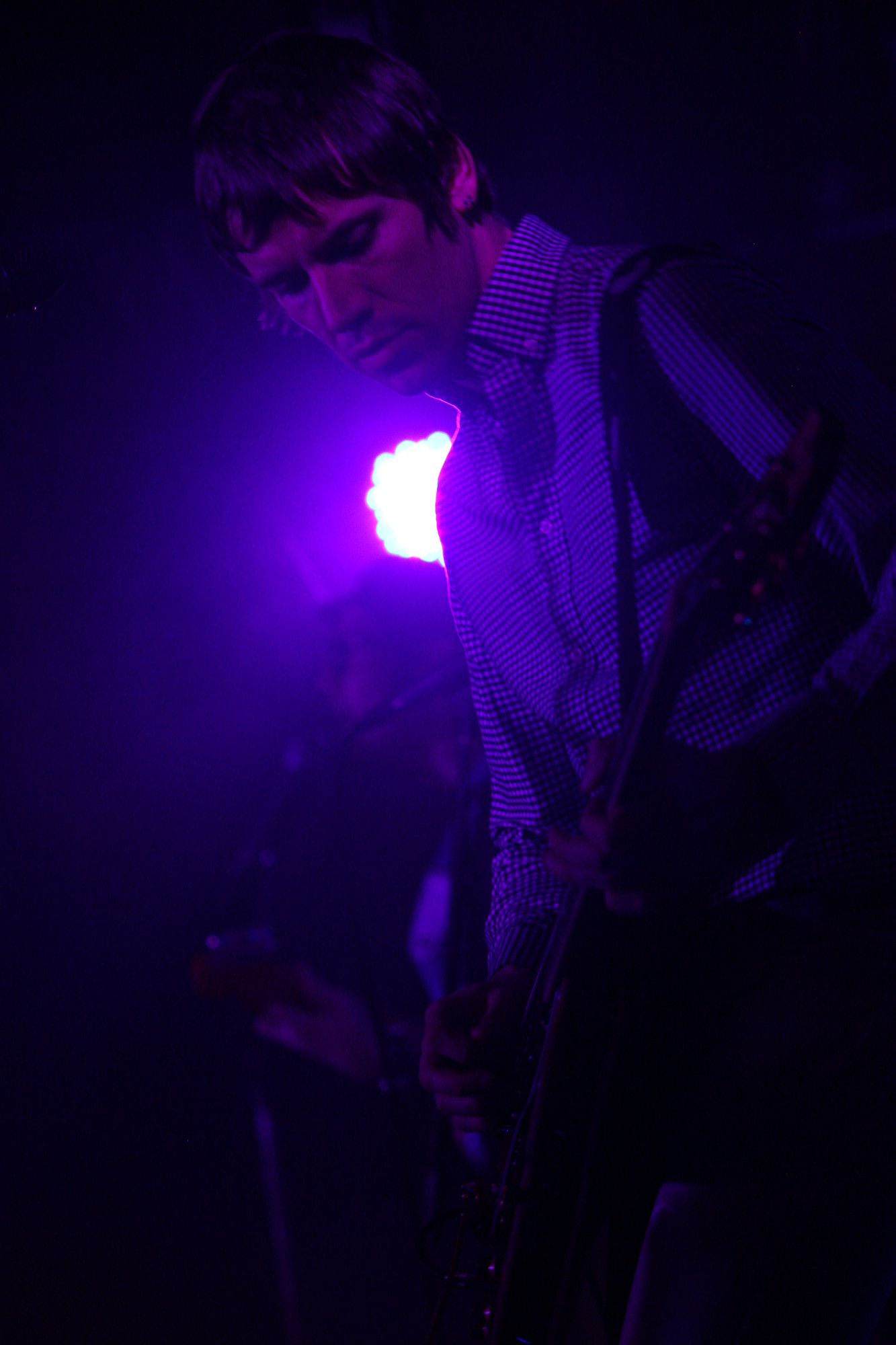 Vancouver surf rock fans got cozy at the Cobalt Saturday night, piling in to see local outfit Dead Ghosts celebrate the release of their new LP Love and Death and All the Rest. Opening the early show with a slightly muddled set was Vancouver 4-piece Strange Things. Supplying standard jangly surf vibes that the audience eagerly latched on to, they suffered from sound-level issues that washed out distinct melodies and musical lines. What their '60s gear and haircuts gave to their stylish mod appeal, their set lacked in energy.
Following Strange Things was the stand out of the night, Portland's The Shivas, who came in strong with an upbeat, balanced set. Lead singer Jared Molyneux's Karen O-style locks bounced along with the three-piece's infectious rhythms, grounded by drummer Kristin Leonard's fierce percussion. The set was short and extremely sweet, and left me hoping The Shivas will hang out on this side of the border more often.
By the time Dead Ghosts took the stage, the room was packed to the brim with a very eager audience. The garage rockers played with an ease that made it obvious they were the most comfortable performers of the night. Fed by the crowd's enthusiasm, their energy was insatiable; the western-tinged guitars were heavy and dirty.
Though the performance gave a bit of the boy's club-vibe that can often be alienating in surf-rock, it was the kind of set that got people dancing. The energy of the room was so heated that, after a couple of rapid-fire numbers, singer Brian Nicol had to call attention to it: "I've just gotta say, this is the coolest. This is so fuckin' tight." If the audience enjoyed themselves half as much as the band did, I think we'll be hearing quite a bit of Love And Death And All the Rest in the months to come.