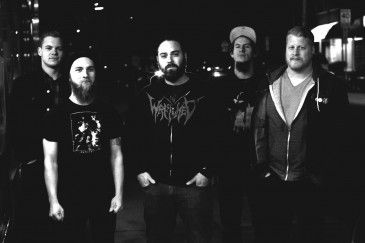 "What really worked is we all hate each other and have nothing in common. So we all just did our own thing, completely in a vacuum, and then laid that down." Ryan Fitzgerald's broadening grin reveals his sarcasm, the Witch of the Waste vocalist leaning back in his chair while his bandmates chuckle. After a photoshoot outside in the crisp weather, the band members and I have taken refuge in a warm pub to conduct our interview.
The Witch of the Waste that debuted back in 2010 is substantially different than the five members sitting before me now. The group has had a rotating slew of personnel since its inception but through the adversity these guys have found a spark in their current lineup. The band's motley crew is filled out by Phil Jones and Peter Sacco both on guitar, Michael Holme on bass, and Jeremy Gilmartin on drums. When asked how this incarnation came to be, Fitzgerald says it was simple: "Phil was really good, and we knew him. Jeremy was really good, and we knew him. Mike was really good, and we knew a guy who knew him." Fitzgerald looks around the table at his bandmates, "and they aren't assholes."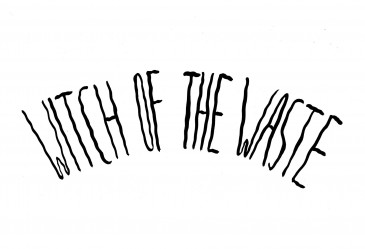 "I got a call from Ryan. When a band needs a bass player because they're opening for Gojira, you don't say no," says Holme, the group's fifth and newest member.
Gojira is just one of the names on an already impressive resumé of bands Witch of the Waste have shared the stage with. Intronaut, Cloudkicker, Norma Jean, Anciients: if nothing else, the caliber of shows that Witch of the Waste has played is a testament to the band's chemistry. It also helps that the blistering music they play is seriously genre-bending. Witch of the Waste is a monster of a band.
"I don't think we really fit in as hardcore, metalcore, death metal, or whatever; we're mushed into this ugly ball of everything," says Jones.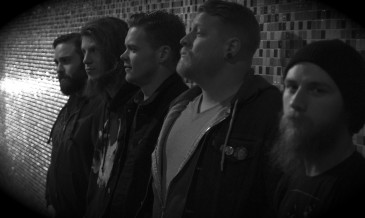 "We stood out, that's for sure," says Gilmartin, commenting on the festivals they've played that were mainly thrash or death metal oriented.
I ask exactly how many shows they've played this year, but the band seems to have genuinely lost count. The fellows try to list them off — many of which are remembered through injuries suffered in hilarious mosh pit-related incidents — but the truth is that after playing a certain number of shows, they all start to blend together. Following much deliberation, Sacco declares; "It was the most we've ever played in a year."
Despite this, Fitzgerald adds that "it wasn't enough," to an agreement of nods and "mhmm"s. This leads to Fitzgerald discussing tour plans for the New Year: "We'll do something… we don't have anyone backing us financially. For the most part, it's down to us."
Along with the shows and solidified lineup, Witch of the Waste have recorded their upcoming sophomore release, a triumphant bone-chilling six-song EP titled Made of Teeth which Fitzgerald describes, in relation to previous releases, as "faster, weirder, and scarier."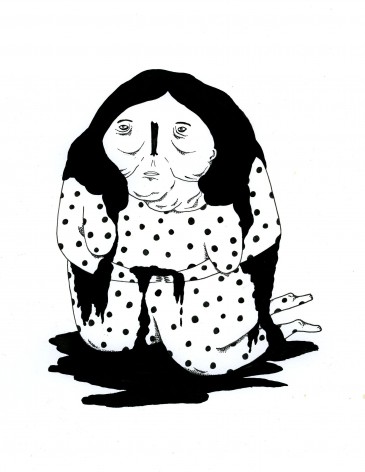 The EP was recorded by Mark McKitrick, mixed by Curtis Buckoll, and mastered by Stu McKillop from Rain City Recorders at night over a period of almost two weeks. This is a very different beast compared to their debut EP, All Other Voices. It further separates Witch of the Waste from the overproduced, technical oneupmanship that metalcore is sliding into these days.
"We wanted it to sound the way it does when we play live … This EP is warmer. No triggers, no samples, everything you hear is all me doing it. It's real." says Gilmartin.
"Everyone was generally being themselves on this record," says Sacco. "There are few parts where Phil and I are playing the very same thing."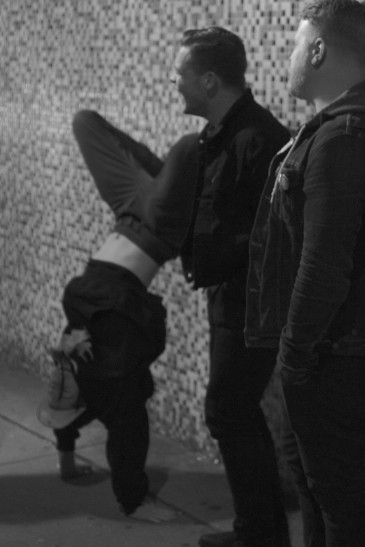 "We wanted to boil it down," explains Fitzgerald. "With the first EP, there was no plan. Each song was sort of looked at individually. On this one, we knew where we wanted it to start and where we wanted it to end."
As for Fitzgerald's part, his lyrics are the prose of nightmares, dreams, and the flow of consciousness: "I didn't write anything until the songs were written so that I could get a flow and have it all work together … I didn't think of the writing as a very cognitive thing, I was just responding to the music."
I ask what the resulting lyrics were about and Fitzgerald takes a moment to think. "It doesn't matter what it means to me. I'm just the fucking guy who wrote it. I don't wanna tell anyone what to think, or what to feel if they hear it and read the words and it means something to them, then that's what it means. Once it's released, and there for people to hear, it doesn't belong to me anymore."
"Saying that makes you sound like such an asshole, man," says Sacco, and everyone starts laughing again.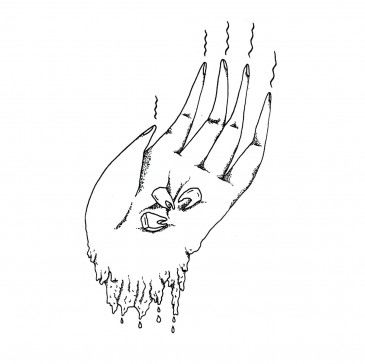 Made of Teeth will be out in the spring as a digital download and on seven-inch. For the group's next performance, catch Witch of the Waste at the Rickshaw Theatre for Diecemberfest on December 5.