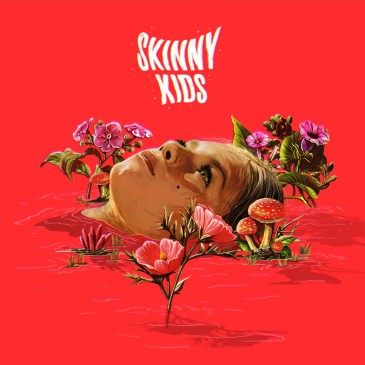 There is much to like about Skinny Kids' new EP, Strangers. From its nostalgic hat tip to '60s psychedelia to the Marc Bolan-esque drawl of lead singer, Trevor Gray, the EP echoes an age of kaleidoscopes, hallucinogens, flower power, and white go-go boots.
More than all of that, these self-professed, reverb drenched, surf stompers, have created a masterpiece that is impossible to put down. Opening track "Stranger on the Highway" is long steeped in warm distortion, "wah wahs," and infectious guitar riffs. "Psychic Down the Road" is a short and sweet hip shaker, that even Pulp Fiction's Mia Wallace could lose herself to.
Tunes like these make it hard to discern Skinny Kids from neo-psychedelia contemporaries, Tame Impala, Pond, and Temples. Strangers fills a psychedelic space in today's musical marketplace that is sorely lacking.
Truly a record for lovers of Disraeli Gears, lo-fi, and sweet '60s throwbacks, Skinny Kids are definitely a band to watch out for more of in 2015.