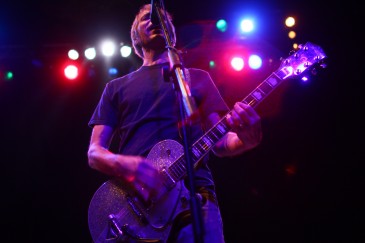 It's been 26 years since Mudhoney defined Seattle grunge with "Touch Me I'm Sick." The dirty distortion on both the track and their debut, Superfuzz Bigmuff, inaugurated a movement and made the Sub Pop darlings among the most influential groups on the scene.
Never wavering from no-bullshit rock 'n' roll along with the refusal to take themselves seriously are what's cemented the group's longevity. Especially frontman Mark Arm, who has recoiled at the suggestion his band is iconic — even though he's credited with coining the term "grunge."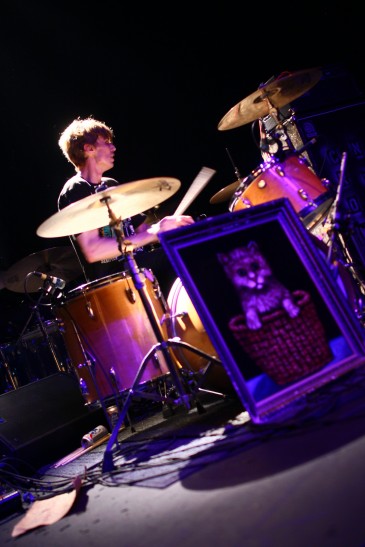 Possibly contributing to Mudhoney's modesty is their lack of commercial success, despite underground popularity and an extensive catalogue. Nevertheless, their most recent tour, in support of 2013's Vanishing Point, brought the foursome to Vancouver on Saturday night.
The Rickshaw Theatre steadily filled with those raised on Superfuzz to kids just catching up. Anticipation for the headliners didn't go past the supporting acts, starting with Tough Age. "It's an honour to play with Mudhoney," lead singer Jarrett K. said. "Mudhoney is Penny's favourite band." Guitarist Penny Clark affirmed the claim with a grin.
Performing at home for the first time since relocating to Toronto, Tough Age delivered an assortment of favourites, including "We're Both to Blame," and charismatic new songs, such as "50 Girls 50," that were charged with all the catchy hooks and sugary scuzz the group is beloved for.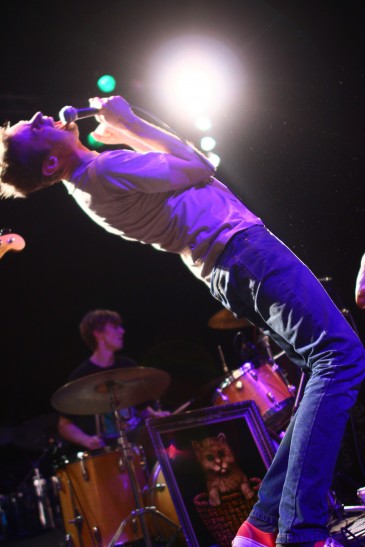 Things got progressively heavier with local punks B-Lines. Lead singer Ryan Dyck writhed on the floor as if possessed by the devil, neurotically shrieking through scrappy cuts like "Nervous Laughter." The feverish "Opening Band" closed their set, after a facetious name-check of — almost all — Seattle's grunge royalty. "Thank you, we're Mudhoney. We're Pearl Jam. We're Soundgarden. Go home now."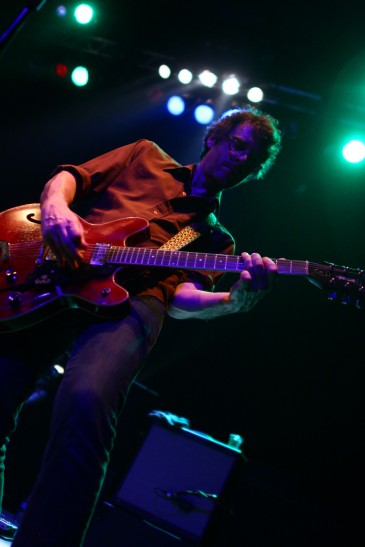 Arm, Steve Turner, Guy Maddison, and Dan Peters took the stage to applause and raised beer cans. Without added introduction, Mudhoney blasted into "In 'n' Out of Grace," sounding grimy as ever and showing their muscle certainly hasn't deteriorated with age. The band explored their career's length, fusing songs like 1989's "Flat Out Fucked" and 2013's "Chardonnay" with droning transitions. Moshers hurled themselves for the entirety of the show, going wild, expectedly, on "Touch Me I'm Sick," while the overflow climbed on the venue's surrounding couches.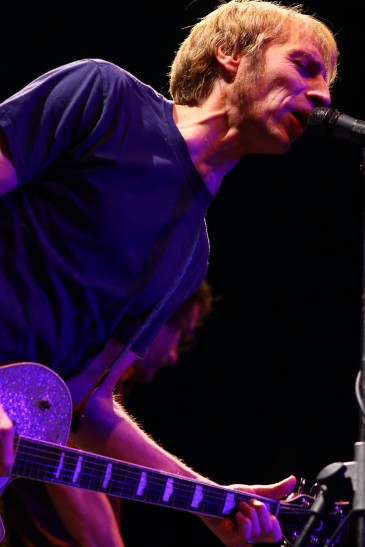 Arm's vicious scream never faltered, angst-filled on "Judgement, Rage, Retribution And Thyme," on which guitarist Turner slung some of his best sludge. Peters' skin pounding, too, was particularly savage on "Where The Flavor Is" alongside Maddison's meaty basslines.
Stripped of his rhythm guitar toward the end of the set, Arm further exhibited his frontman prowess, strutting with cheeky, Iggy bravado for "I'm Coming Back For More" — which the group did, after leaving for a moment. "Sorry this is taking so long," Arm laughed. "Guy really had to pee."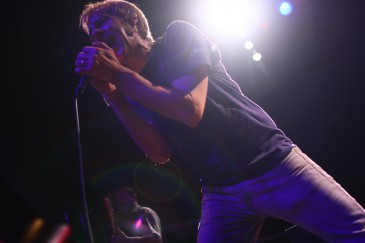 Mudhoney needs neither gimmick nor artifice to be good — their brilliance lies in simplicity. Following an encore that included a snarling rendition of Fang's "The Money Will Roll Right In," the band blew kisses into the crowd and pulled each other in for a hug. Then, they were gone, leaving the rest of us with beer soaked shirts, ringing ears, and the overwhelming feeling of just witnessing greatness.