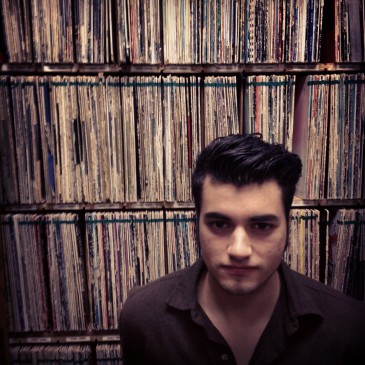 Are you that DJ? It turns out 23-year-old UBC student Tim Fernandes (a.k.a. Autonomy) is, as proved when he took the title in last November's Are You That DJ Competition. The event occurs annually during CiTR's Fundrive and gives up-and-coming UBC students a platform to show off their skills at the Pit Pub in the SUB.

The 2011 edition started off with a bang, raising 400 dollars while showcasing eight eclectic, unknown DJ's whose tastes ranged from Motown to trance. What's great about the competition is its availability to any type of DJ, not just in musical preferences but in experience as well. Several of the DJ's that competed this year came straight from CiTR's new DJ school with only two months of DJing experience.
Yet for Fernandes, mixing and performing in front of a crowd was not something new. His first live gig was actually at last years competition, and since then he's been performing at numerous campus events. With a year of experience behind him, he was eager to get a second chance and win a paid gig with the AMS.
That said, Fernandes describes a mishap that successfully erased any sense of ease a veteran may have had. He was DJing earlier in the night on campus where the following DJ forgot his equipment, and he needed to use Fernandes' gear. "I had to run with only my laptop and headphones to the Pit and frantically figure out a way to perform my set," he told Discorder. "Luckily, a couple of the guys were kind enough to let me use their S4. I spent about 10 minutes figuring out how it worked before stepping up and performing my set."
Besides having an ability to act quickly, Fernandes has a bass driven style and frequently mixes artists like Brenmar and Starkley in his sets, though he likes "to see where the mix takes [him]." "I love DJing because it's a combination of technical and artistic skill," he said. For Fernandes, its all about finding that balance and "jumping behind the decks" to have a good time.