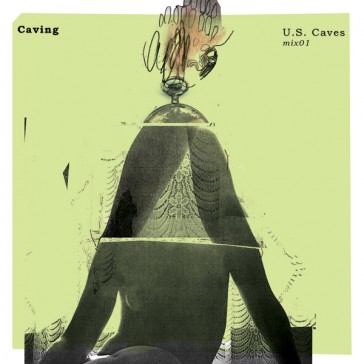 08 Game Over (Lil Flip)
The ethereal world of glitch and crunk is a haven of music unexplored by many. Andy Dixon, the man behind Caving, delivers the goods on all fronts of his newest mixtape, U.S. Caves. Taking modern hits and obliterating them beyond radio play, U.S. Caves recreates some of the most prominent pop songs of the past few years into something much more sinister. This bass-heavy exploration brings the goods—and much more—to satisfy the most adventurous of souls.
Popular musicians have been taken by Caving and brought forth in a new light; mixes from the past have been flipped over and rearranged into something new and bone-crushingly fresh. Artists, such as Fergie and Drake, have been remixed and dropped with that heavy club bass. "London Bridge" is no longer a mediocre pop song; it's a club jam full of deep synths, modulated beats and heavily gated vocals. Britney Spears and her single "Gimme More" is no longer suitable for Top 40 radio; it's been rearranged in such a dark way that it bears more resemblance to a hard hit of dubstep than anything it was before. The production is clever and striking; Caving knows how to amp up the sound of a track and make it pulse through the listener's mind. No more treble highs and subtle lows, these tracks are full of deep frequencies and pounding beats.
Though unique in sound, the overall album is relatively eerie; some of the beats formed here are so experimental they come across strange. The final track, a mix of Ciara's "1, 2, Step," takes the pop singer's vocals and tunes them down more than a few steps. The result is a dub beat that has Ciara's creeping vocals haunting the listener, pitch-shifted in an unreal way. Even pop artist Lil Wayne has been remodelled by Dixon's unique imagination; "Lollipop" is just as dance ready as it was before, but now modified to suit the taste of a much savvier listening audience. This isn't a run of the mill collection of poorly remixed tunes—it's an actual exploration into the world of sound. Caving has taken it upon himself to take some of the most overplayed music and actually make it fresh and interesting again—and that's talent.