𝕯𝖗𝖊𝖆𝖒𝖘 𝕮𝖔𝖒𝖊 𝕿𝖗𝖚𝖊
Close your eyes. Take a deep breath. Lean back.
 You're inside a venue. A truly exceptional selection of hot, fresh, and fly musical performers compete in a live, local, and independently-run music competition. You're surrounded by a substantial–but reasonably spaced–audience. A band that you'd never heard of is blowing your fucking mind. You keep having to readjust your mask to take a sip from a PYUR that you won earlier. You feel joy.
Open your eyes. 

Q1
➽➽ What is a dream that came true for you in 2021?
Buddie. We got to play one last show in the Philly area (Shady Grove Fest in Arden, DE), and lots more people listened to our music than we'd have imagined! 
Cheap Flavor. In March of 2020, we were set to play our biggest gig yet – opening for the incomparable Tonye. Unfortunately, this was canceled due to the beginning of the pandemic. Thankfully, we were not only able to reschedule this gig for November of this year, but we were able to reform the gig as a fundraiser for Vancouver's Drug User Liberation Front.
Francis Baptiste. Performing at The Cultch.
Khillah Khills. A dream that came true for our band in 2021 is participating in Sled Island's Rock Lotto. Getting to work alongside such incredible artists, even digitally, was a huge honor. The complete project is available wherever you stream music!
Lil_Babeee_4EVA. This year Bandcamp featured my debut album on their front page. It was incredible that total strangers were buying my record!
M01E. We have managed to create our first release sessions: where a small group of individuals show up at an empty parkade and carry out healthy screams with the coat of senseless noise, sometimes music. We call it the UBC Fight Club, where we fight ourselves, our comfort zone, our frustration, our boredom and inertia.
Max Boonch. I've always been behind the camera at live shows, supporting my friends' musical projects. This last year, it's been a dream to get on stage WITH my friends and perform my songs. This shit is terrifying, how do y'all do it?
Miguel Maravilla. meeting, being surrounded by, and collaborating with incredible artists all over Vancouver
Mulch. Vancouver became even more alienating and hopeless.
Rainbows End. Becoming a rockstar with the sweetest rockstar bandmates and playing my songs outside of the living room for the first time.
Raw Nerve Endings. We finally played live concerts! A total of 4 concerts in total, but we're truly blessed. It started with our first ever outdoor concert at Victory Square, followed by concerts at the Roxy, Red Gate Arts Society, Railway Stage, & Beer Craft. We also released our new EP, called Spooky Times (Atop The Clock Tower), and it's our best work yet. We're absolutely proud of the tracks recorded, and had a blast playing the songs live!
Sara Carbone. I got to organize and perform at several events with other local musicians around Vancouver, including a big show at Red Gate! I also got to collaborate on recording with a few different producers to create music that I'll be releasing soon.
TinyBones. Putting out my first album.

Q2
➽➽ What is a dream that was broken for you in 2021?
Buddie. The Philly band planned to do a full US tour in support of our album, "Diving", before COVID made that an impossibility. But, COVID also brought me to Vancouver to play with the fine folks in the new lineup.
Cheap Flavor. Paul Rudd was awarded People's Magazine's 2021 Sexiest Man Alive. This award, obviously, should have been assigned to our bassist, Jon.
Francis Baptiste. I had a gig at The Wise Hall that was canceled. Always wanted to play there.
Khillah Khills. A dream that was broken for our band in 2021… where do we begin… we've been looking forward to touring and playing more festivals, but those plans keep getting put on hold. We aren't giving up hope though!!
Lil_Babeee_4EVA. This will probably be a popular answer, but playing shows! Still haven't got to do a live show for this project yet.
M01E. We have learned that it's quite unrealistic to expect a giant famous pretty hand reaching down from the heavens, and lifting us away from the junkyard of so-called art. We have to create our own scene, find our own people, live by our own rules at least in terms of self expression.
Max Boonch. I used to dream about the 2005 film Charlie and the Chocolate Factory. In my dreams I knew all of the oompa loompa dances. When I woke up I still knew them, but it just didn't feel the same.
Miguel Maravilla. not finding stable livable income lol
Mulch. Dreams can't be broken if you only look at the beauty of bleakness.
Rainbows End. Not being able to get tix to the Avril show in 2022 ): Why'd she have to go and make presales so complicated?
Raw Nerve Endings. Not any, to be honest. This year was a dream come true. Looking forward to what 2022 brings!
Sara Carbone. I applied for some grants to record music and didn't get them, but they led me to collaborating with other producers I may not have collaborated with otherwise, so I consider it a win!
TinyBones. Dare I say??? None?? No dreams were dashed, maybe I guess like international travel but I'm chillin.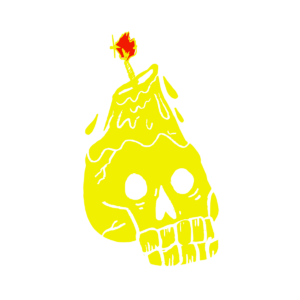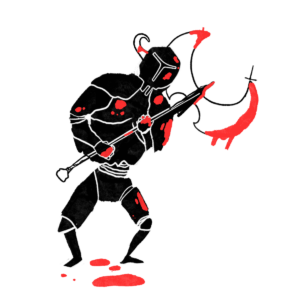 Q3
➽➽ What is your top album of 2021?
Buddie. Options, On the Draw (Self-released).
Cheap Flavor. The Wiggles didn't release an LP this year, so we paid no attention to new releases. 
Francis Baptiste. Jasper Sloan Yip, Strange Calm / Blushing Autumn (Tiny Kingdom).
Khillah Khills. PinkPanthress, to hell with it (Parlophone). 
Lil_Babeee_4EVA. Joy Orbison, still slipping vol. 1 (XL).
M01E. Devyn Grace & The Virgin Losers, Cry About It, Dude! (Self-released).
Max Boonch. Dijon, Absolutely (Warner).
Miguel Maravilla. Nala Sinephro, Space 1.8 (Warp).
Mulch. Ovlov, Buds (Self-released).
Rainbows End. Snail Mail, Valentine (Matador).
Raw Nerve Endings. Little Simz, Sometimes I Might Be Introvert (AGE 101).
Sara Carbone. Olivia Rodrigo, SOUR (Geffen).
TinyBones. Japanese Breakfast, jubilee (Dead Oceans).
The fantasy keeps us going. Add tangible goals and you have a dream.
It's hard to be hopeful when everything feels futile. Planning, setting goals, dreaming have been hard in the limbo of a pandemic. There's so much joy in progress and realization.
𝕾𝖍𝖎𝖓𝖉𝖎𝖌 շօշշ 𝕷𝖎𝖓𝖊𝖚𝖕

PRIMARY TRIO.