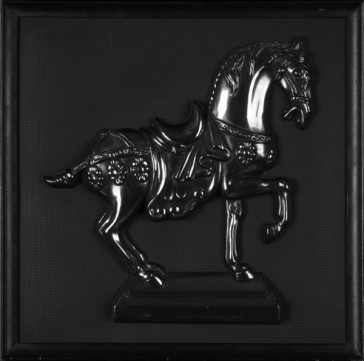 Big Blew Sky
Like a psychedelic zombie stallion, Calgary's Deadhorse burst from the gate with their self-titled debut album. After having spent a summer honing their chops playing at campgrounds across B.C. and Alberta, the band teamed up with the awesome Jay Crocker to record their debut. They spent two weeks recording live off the floor at a band member's house and then put the finishing touches on at Sea Legs, Crocker's analogue "recording grotto."
You can tell that they've put in the hours to gel as a unit, but the feel is never stiff or forced. Rather, with a bit of swing and a lot of attitude, Deadhorse confidently lays down a set of psychedelic, blues-inflected garage rock.
With a serious Nuggets compilation vibe, Deadhorse has brewed a bubbling potion of vocal harmonies, shuffling rhythms and raucous guitar overdrive. The album's analogue recording really meshes with the band's classic sound. It would have been a disservice to the songs to have recorded them onto a computer with ultra-clean, digital sound. The spring reverb, tape echo and tube amps add character that would be hard to get with modern recording techniques.
Standout track "Upon a Mountain High" starts out with ghostly wailing from co-lead vocalist Jennifer Crighton, and then morphs into a power-chord-driven stomper with stream-of-consciousness lyrics that narrate a mystical experience of digging deep into the heart of the earth with one's hands and pushing the displaced dirt up into a mountain. Also great is "I'm a Lawyer," with its awesome use of silence and space—the better to showcase Danny Vescarelli and Crighton's harmonized lead vocals—and "Cushion," with its steady beat and resonant melody.
Deadhorse works well because it sounds like a band writing what comes naturally to them: raw garage rock freak-outs balanced with calm passages of psychedelia. You get the feeling that they'd be great live.