David Axelrod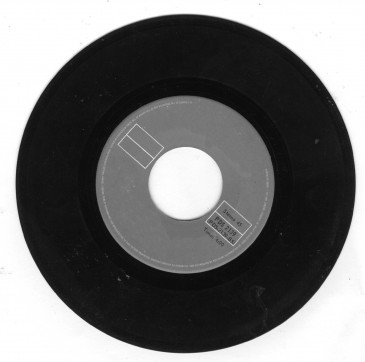 Who's David Axelrod? You could ask those who've sampled his work, like DJ Shadow, Dr. Dre, Mos Def, The Beatnuts, or even Lauryn Hill—they'll tell ya. Shit, that's only the hip hop breed. Ask jazz greats who've worked with him, like Lou Rawls, Oscar Peterson, or even the psychedelic Electric Prunes, and they'll tell you a thing or two about THE AXE. But if you're part of the great unwashed populous, then this interview will have to do. Even if you're hip hop challenged, chances are you've heard Axelrod's work in some form or another. My first exposure was via Cannonball Adderley's "Black Messiah˝ loop sampled on A Tribe Called Quest's track, "The Infamous Date Rape.˝ I didn't even know it was a sample. But it was, and it was good.
Speaking to David Axelrod is like talking to that professor who already knows what you're going to say and is often forced to suffer fools. Yet, grandpa Axelrod (the man is 68 after all) is surprisingly chatty, and he spoke at length about his years as the head producer for Capitol Records, and fondness for his best friend Julian "Cannonball" Adderley. Old in years but youthful in energy, Axelrod's done a hell of a lot more in a lifetime than I could do in two, and still scores high in the hip department today. How hip you ask? Hip enough for James Lavelle and close chum DJ Shadow to prostrate themselves in front of the Axe and ask him to unearth and update a forgotten piece of symphonic jazz, r&b, and soul and release it on the Mo' Wax label.
Apart from two new bookend tracks on the David Axelrod album (the lead track includes an ominous monologue from LA's Raz Kass) the album is pure 1968 funkiness. The Mo' Wax label tends to define itself through reappropriation of the classics, and Axelrod's the real thing. Phoning the Axe in his hometown of Los Angeles, our subjects ranged from where to get the best deli sandwiches in Montreal, to our mutual appreciation of Ralph Nader, to the rise of political apathy. This is what we discussed in between.
Discorder: I've read that you've spent a lot of time on this record for Mo' Wax. I'm wondering if this is one of the most involved records you've worked on?
Axelrod: Well, it had to be because of the tracks. The tracks were made in 1968. How do you take something like the rhythm tracks (I wrote those parts out 33 years ago), and make it sound contemporary?
Right—but you've pulled it off.
Thank you, but a lot of thanks goes to Mr. Arnold Schoenberg, who has a great book on harmony. It's about how all keys—no matter how distant they are—are related somehow. And I utilized that because all those tracks are in a key. I had not reached my tonal period yet.
Is the book The Dictionary of Music thing?
It's called Theory of Harmony and it's a damn shame because I had one that I got in the '60s and the translation was so rotten! The book was used as a textbook all over the world except here. And the reason it was not used here was because of the translation. I thought I had dyslexia—I'm not kidding, it didn't make any sense. Then I got hold of a brand new [edition]—they revised it in the early '90s. I got it and it's a fantastic book on harmony.
I'll have to check that out.
Do so!
I understand that you were quite a boxer when you were a young man. Do you find any correlation between boxing and making music?
[Pause] No, other than the fact they're scary.
They're both scary?
Yes—both are scary. I get very nervous when I first walk in [the studio]. I always have. And it's a very old, cliché line, but it's true—the day I'm not nervous, then there's something wrong.
I just want to ask you about hip hop. You seem to be a fan of hip hop, and hip hop is certainly a fan of yours. Has any of the hip hop production or styles influenced what you do?
Well if you listen hard to the album you will hear hip hop, but you have to listen hard, and see where you can pick it up. And I'm not going to tell you where either [laughs]. Raz Kass can pick it up. He can listen to the whole album and tell you where the hip hop is. And so can [DJ] Shadow.
Well, "The Shadow Knows" is one of your tracks.
Yeah.
The people being influenced by you—is it mainly the breakbeats or…?
You know something, I didn't even know what a breakbeat was. So I called my drummer, Earl Palmer, a great drummer—and I said, ˝What is a breakbeat?˝ And he goes, ˝A breakbeat? I don't know.˝ I found out from Shadow—it seems that I have a habit, and I noticed it before, where I will be doing a phrase, a melodic phrase, and it will be broken up suddenly, and there will be a two bar or a four bar drumbeat and then the phrase continues: that is a breakbeat [laughs]. Now I am so conscious of it, and I didn't know I was doing that.
Do you find it odd that it took a Brit like James Lavelle to push for the release of this album?
No. No. No. By the time we got to talking about an album I had already become so big [in the UK] it was incredible. That's why there was the feature in Mojo. And Andrew Male [the author of the article] and I have remained very good friends and I talked to him a couple of months ago and he told me, "You're now one of the 25 most well-known personalities in music in the United Kingdom."
It's interesting how much of an impact your music has had in the UK.
And it always did, which is weird. When nothing was happening for me here, I was still getting these cheques from BMI or different publishers for stuff I had done years ago that was still selling in the UK.
Did you go there to promote at all?
I never went to Europe until June of this year. There was a reason for that—I reached a point where I was suddenly afraid to fly. At Capitol I was always traveling, I had flown thousands of miles. But I suddenly got this feeling… that there's nothing beneath my feet and the ground 35,000 feet below me. And the more you travel the more the odds start narrowing. I don't know why this happened, but it did. And I started to take the train around the country [laughs].
What do you find right and wrong about contemporary music today? Do you think the '60s were truly the best time to record music?
Yes. There are certain things I like today but we're in a very mediocre age in all art, and you know that.
I do?
I don't hear anything that I would say, ˝This is great and this is going to last for years.˝
So are you still influenced by music from the '60s and before that?
Well there are certain albums that I always listen to—I love Miles. I like Sly Stone a lot and as much as I like the Beatles. The best produced track that comes to mind when I think of production, is Lou Reed's ˝A Walk on the Wild Side.˝ Everything on that one track is perfect—when that one violin comes in—everything about it is so hip.
And you can still hear the influence of Velvet Underground and Lou Reed today.
Well, I never liked the Velvet Underground. And I still don't. I think the records he made after are a lot better. "Now I've been told/that you've been bold/with Harry, Mark and John"—I mean, he's got such great wit.
The track "A Divine Image˝ off of your Songs of Experience album—parts of it sound very similar to ˝Jimmy T˝ and ˝The Shadow Knows˝ off this latest Mo' Wax release…
That's an accident. I wasn't listening to those albums. I don't listen to myself—I really don't. I don't want to know what I'm doing, I want to know what other people are doing.
Where were you at musically during the '80s and early '90s? In particular with your unreleased albums like Big Country?
There was an album that was made in 1981 that was just fantastic, and when the time is right, I will talk to a label about it.
So you have control over those still?
No. It would have to be bought, but I published them, so the people who own them can't do anything with it. They own the tracks so I can't do anything with it. But I'm sure that they would be more than happy to take this money.
The Big Country album was something a little different for you…
It was supposed to, that's something you can do with any kind of music. The president of Liberty [now Capitol] had great plans for that album. He wanted to get the whole country music association involved, and say, "See, you're always calling us primitive, primitive, well here's what can be done if someone wants to use their imagination with country music songs."
Unfortunately the album was never released.
Unfortunately he got cancer of the throat! He had to take all this chemotherapy so he had to resign.
Can you tell me a bit about your involvement with the Canadian band the Collectors, later known as Chilliwack?
Did they have a guitar player named Bill Henderson?
Yes.
Bill Henderson was this kid from Canada who could sight read so fast it was unbelievable. He was one of the best guitar players I've ever heard. He was one of the ringers we brought in. He just knocked me out. But he fucked up here. He was smoking a reefer in front of a motel here and at that time, 1967, a black and white [patrol car] came by, saw him, busted him, he was here on a green card, and that was a felony at that time, and I've never seen him since. They kicked him out of the country. He went back up to Canada. I have no idea what happened to him. He took over all the guitar solos on the Electric Prunes album, Mass in F Minor with ease.
At that point, I myself was given the interviewing "axe." David Axelrod apologized for having to end the interview so abruptly due to record label bigwigs getting impatient at having to wait 20 minutes to go for lunch. •