All good shows must come to an end, and because of that sometimes I leave the venue feeling a little bit low. It's as if that weird and slightly depressing post-concert quiet sticks with me — I'm talking about the one after the final applause but before the venue music comes on again; when the lights come up and everybody is just kind of milling around. If there is a cure for this feeling, surely it must be seeing more bands. So I sought to remedy my latest lull with Kim Gray, Pleasures, Gal Gracen and Jo Passed at The Astoria.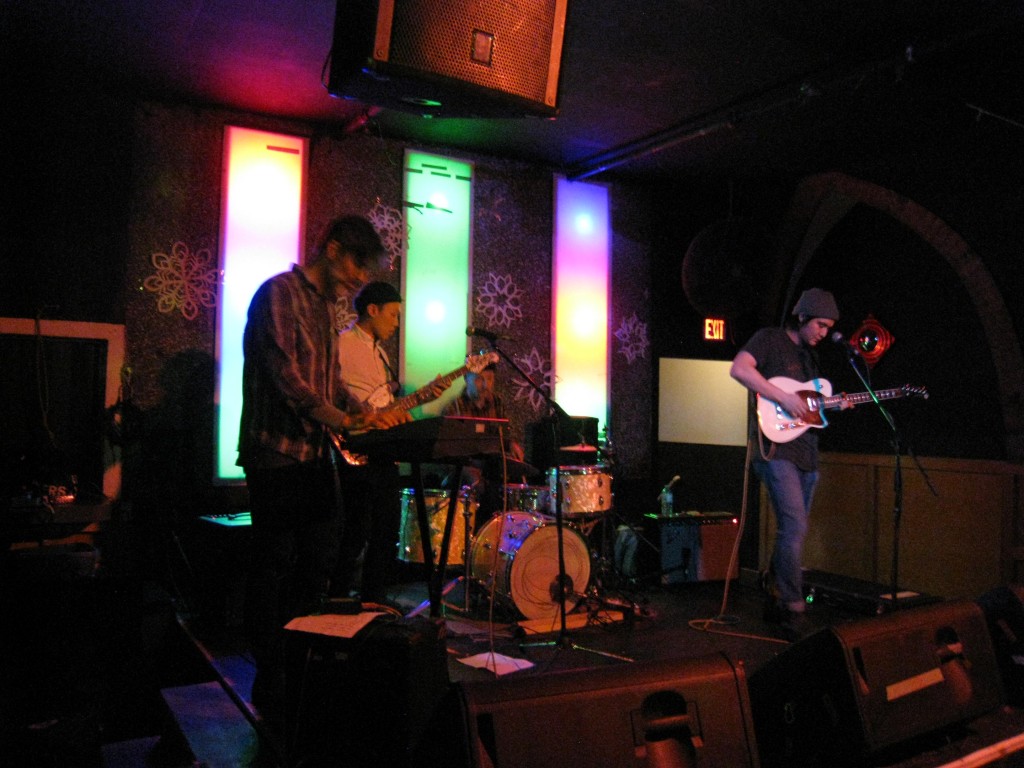 Kim Gray opened the night, delivering tracks from the excellent Perfume. The groovy bassline of "Tropical Low Life" filled The Astoria and set the tone for the rest of their set: mellow psych rock with chiming synths and Trevor Gray's reverby guitar. They might not be much for crowd banter, but the band are top-notch mood setters. They sounded good, and casting aside the album's wispy drum machines for a live kit gave everything a nice kick, especially single "Perfume Ghost."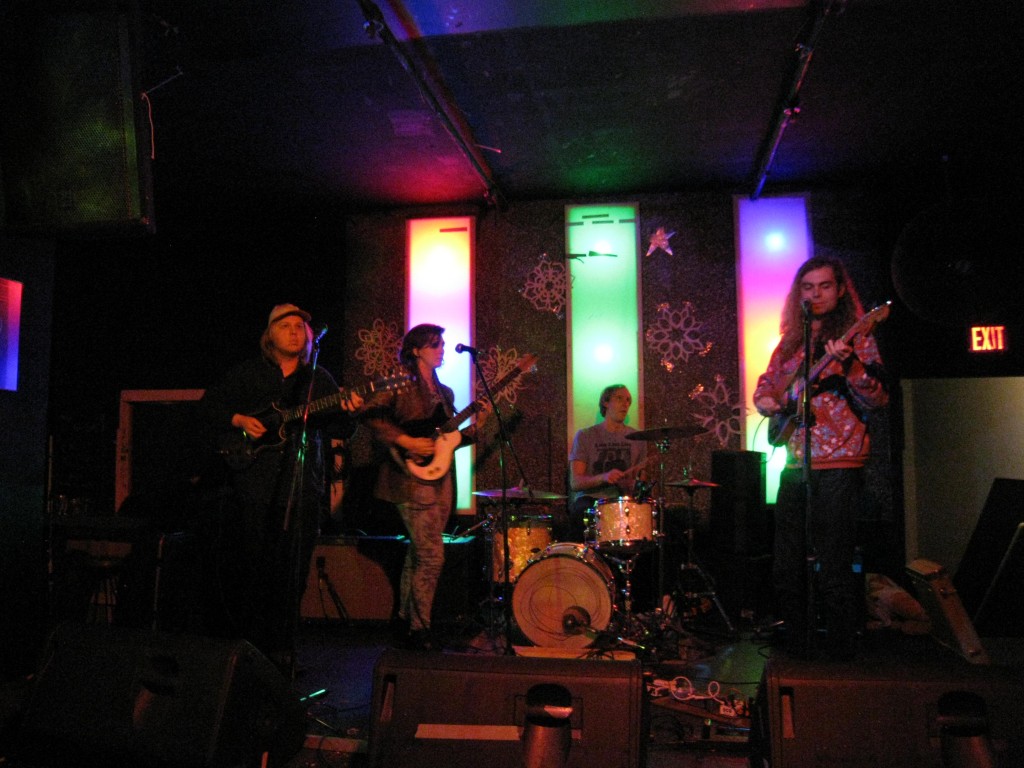 The second band of the night was Pleasures, who were up from Seattle to promote their upcoming album Safe Trip. Throughout their set, they touched on just about every classic pop sound from 1967 through the late '70s. Things started off a little underwhelming, but they had everyone intrigued during the McCartney-esque "Andy," and built on that momentum with a searing disco track. Pleasures climaxed with the genre tour de force "New Life," which traversed through sections of garage, prog, psych and a pair of guitars nodding heavily to The Allman Brothers' "Jessica" over its ten minute length. The stylistic mashup of the set was a little jarring from song to song, but the tightness of the band made it work.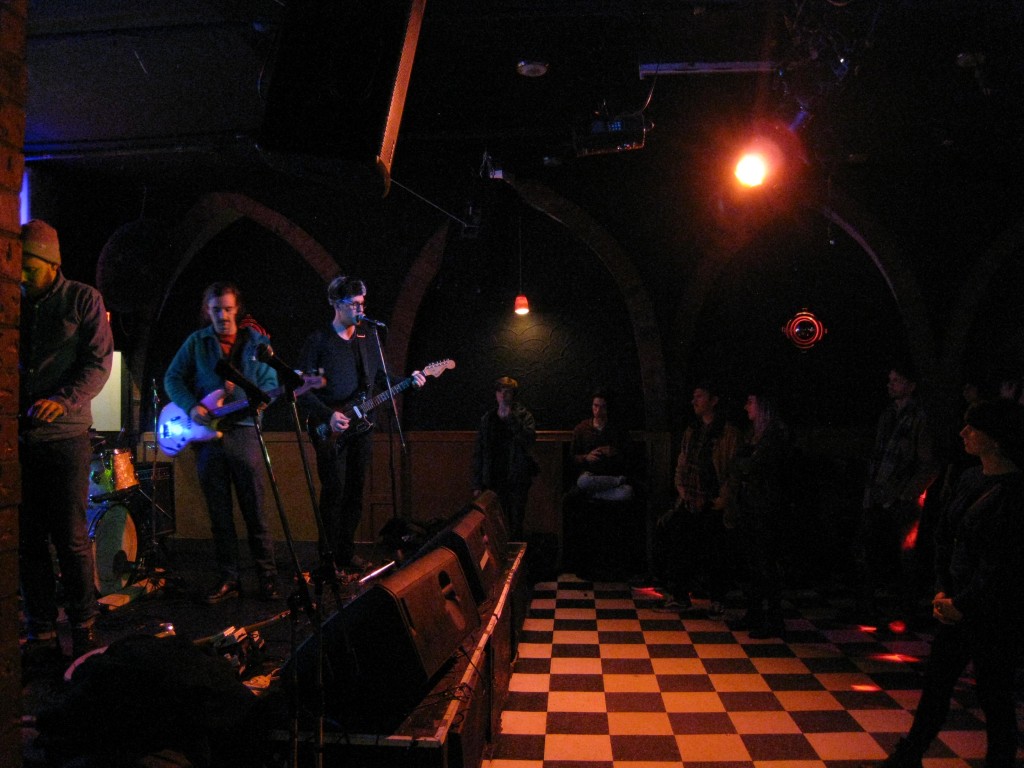 Next up were Gal Gracen which featured frontman Patrick Geraghty doing his best to stay warm in some kind of fur hat. As they took the stage he offered up a couple sets of dry socks to soggy crowd members who were ill-equipped for the melty snow outside — they were eagerly snatched up. The set began with a relaxing instrumental bobbing along on gentle waves of dreamy chorus. Later, a first time performance of the shimmering soft rock cut "Witness" injected a nice energy into the set. Some slow transitions between songs and a false start or two aside, it was another good show from Gal Gracen.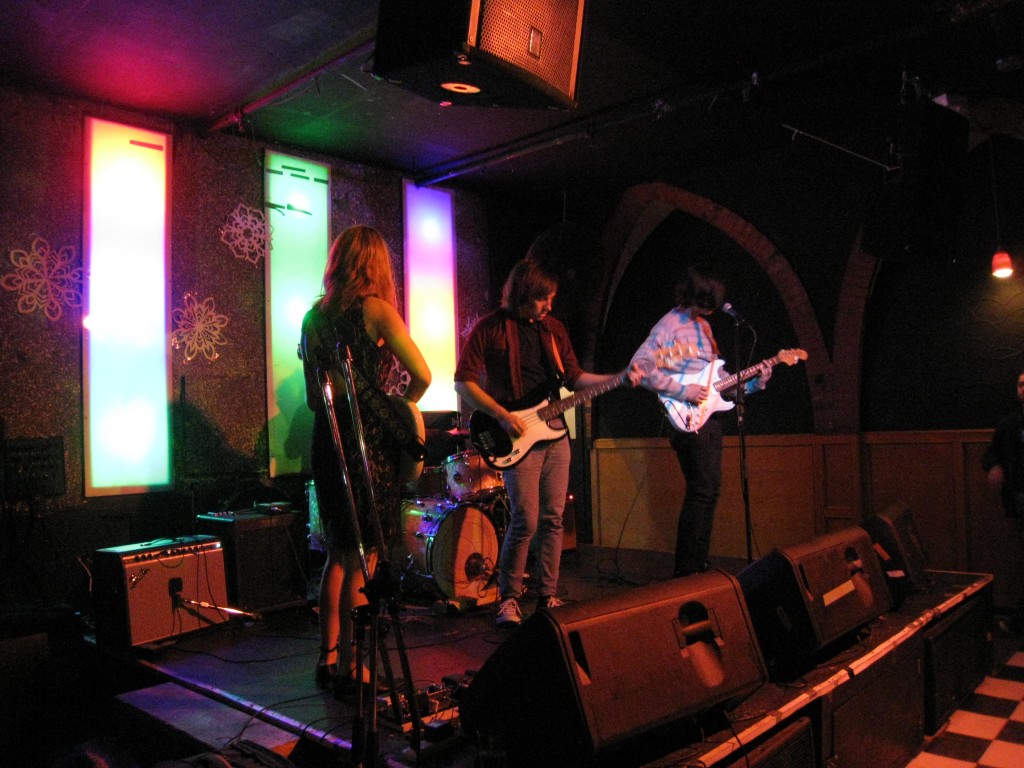 Finally, it was time for Jo Passed. The performance was all thick fuzz, crackling effects and flying hair as the four-piece expertly played through songs from the recent EPs Out and Up. The music was intricate, pensive and at times menacing guitar rock that really came to life in the live environment where you could feel the bass and get the ringing in your ears. Joseph Hirabayashi doesn't play guitar like anyone I've ever seen; I should probably just sell mine. He was all over the fretboard at lightning pace and yet every note seemed calculated and essential. That said, his band had no trouble keeping up with him. They closed with the noisy "Lego My Ego" to ecstatic cheers, and I think the lingering good feeling from this show will stick with me a little longer than usual.