Bumbershoot. The Merriam-Webster dictionary tells us it's a word which came into the English language sometime in the late 19th century as a combination of bumber- (alteration of umbr- in umbrella) + -shoot (alteration of -chute in parachute). It's basically another word for that Pacific Northwest implement known as the umbrella.
It's also the name of one of America's biggest and most vibrant arts festivals, described on their website as an "artrageous four day party where Carnivale meets Concert Hall… the greatest showcase of eclectic and excellent art, a place where 2,500 artists stalk the stages, grace the galleries and generally choreograph one of the most fun, wacky parties on the planet." Thirty-two years after its inception it's still going strong, and is, despite the sorry state of our currency, one of the best bangs for your concert-going buck this Labour Day weekend.
Of course "arts festival" implies the visual as well as the audio. It's all there, and it's all good. At Seattle Centre—oops, Center—(the park around the Space Needle) there will be 20 stages and performance spaces, including a film festival, circus stage, b-boy breakdance stage, contemporary dance, comedy club, art galleries, poetry and literary stage, small press bookfair, electronica showcase, hands-on art for kids and adults, parades, spectacles and much more. (Whew.)
Sound overwhelming? It can be, but it's a much mellower crowd than you'll find in many US cities. If you really hate crowds, there's still lots to do and see on the fringes of the site at the smaller venues.
For you Bumbershoot vets out there, there are a few new things to do and see. This year admission to The Children's Museum is included in the cost of your ticket. (Go play with your inner child.) Admission to the nearly Experience Music Project museum will be half-price with a Bumbershoot ticket. (Go play instruments.) The Comedy Club, while not new, moves to the roomier Charlotte Martin Theater this year. CenterCircleSpin (new in 2001) returns and moves into the Snoqualmie Room to allow a larger audience to watch local b-boy and b-girl crews spin, pop, lock and groove.
I've noticed construction on the Seattle Center grounds during recent Emerald City visits, so I checked with Bumbershoot's media guy about that. Doug Cavarocchi replied: "The old Bumberclub building was demolished shortly after last year's Bumbershoot. They are building a new structure there that will not be open inside during the Fest, but we will use the roof for a Polynesian-themed food, beverage and art area we call the Tiki Terrace. Mostly visitors will notice how much bigger and greener the center of the park feels. The grounds should feel much less crowded as a result of this new open space."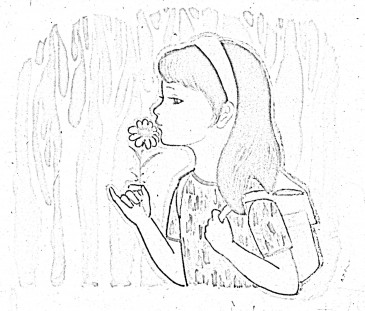 I also asked him about what different security measures we might see, if any, this year, especially given the press Seattle received recently about being a prime terrorist target. "There will be changes," he said, "but not really anything that the visitor will notice. The big things your readers should know is that all bags are subject to search at the entrance to the Key Arena, and anywhere on the grounds for that matter, but there will be a definite search point at the Key, and that in general we are discouraging folks from bringing large bags with them."
Of course, Bumbershoot is best known for its jaw-dropping list of musical acts. Hundreds of them, from a large and diverse range of genres. Send grandma off to see Lou Reed while you chill with Blackalicious. Wyclef Jean to Wilco, Jerry Cantrell to Jewel—there really is something for almost everyone. On one day alone (September 1) you can see Everclear, jazz giants Ramsey Lewis Trio, very aging scenesters Dave Davies and Dave Edmunds, Lifehouse, Sonic Youth, an Electro-deck electronica showcase, local heroes Modest Mouse, South African activist and author Breyten Breytenbach, roots rock faves Buddy & Julie Miller, the Antibalas Afrobeat Orchestra, superb songwriter John Wesley Harding, Austin darling Kelly Willis, almost-locals Death Cab for Cutie, and Linton Kwesi Johnson. (Whew again.)
Some advice from this hard-core B'shooter: pick one or two shows a day that you must see and would line up for. Line up for those early, dig the shows, and the rest of the day is absolute gravy. Try some of the smaller stages and especially the ones located near beer gardens. The beer's not great (when will they ever get a decent microbrew sponsor?), but the locals are friendly, and the onsite food vendors are yummy and fairly priced.
As with most festivals, smart planners can score a discount on advance tickets. Before August 23, four-day passes run at $48. Even with the worst-case scenario ("Let's drive down to Seattle today, shall we?") you'll still only get dinged for $20 at the gate for a single day ticket. Not bad for one of America's best-run and beloved urban arts festivals. See you there. •
Bumbershoot takes place August 30 to September 2 at Seattle Center.
https://bumbershoot.org/