Chance Lovett got her start in soul as a backup singer when a classmate approached her in the hallway of the Conservatory of Music in Victoria.
"This girl just kind of stopped me and was like, 'Hey, what do you think about soul music?'" recounted Chance. "We were studying jazz, so it was totally out of the blue. I told her I was in love with it, and she was like, 'Well do you want to be a backup singer in a band?'"
Since this fateful day in 2010, Chance has been hooked on singing soul.
Lovett had always been obsessed with soul music. Starting out singing backup for the Victoria band The Chanterelles, she eventually moved up to lead vocals. Now she fronts her own band, Chance Lovett and The Broken Hearted. But the legacy of The Chanterelles remains.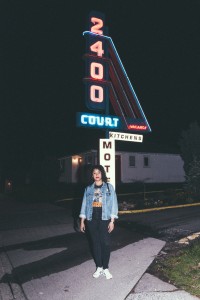 Chance Lovett and The Broken Hearted is made up of ten members, most of who played together in The Chanterelles. They include Liz Hagiepetros on backup vocals; Andrew Bishop on saxophone; Louis Grove on guitar; Scott Raddysh on guitar and keys; Amy Smith on bass; Adam Martin on drums; Paul Oppers on harmonica and percussion; and Emily Kells on trumpet. Also a previous member of The Chanterelles, Emily recalled how The Broken Hearted got their start as a band:
"I feel like it was just a cascade of people asking us to do shows or specific things, and we're like, 'Yeah, okay, we'll do that.' And then two months [would] go by and another show would come up and we'd be like, 'Yeah, let's do that too!' And then we just realized we were a band again."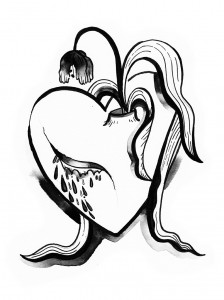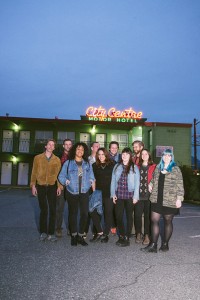 Just like how Lovett wound up getting her start singing soul, the formation of The Broken Hearted was "kind of a fluke." Now in their third year together, the ten-piece band has found their groove. They are constantly fielding requests to play around Victoria.
"We're really fortunate in that we get great opportunities," said Chance, referring to their show at Rifflandia Music Festival last September. "I think it's because we're a soul band and soul fits into anything, really."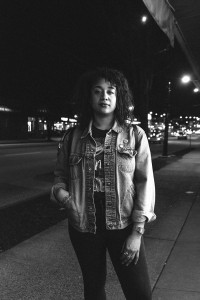 But when your title band member lives in another city, taking those opportunities can be a little difficult. Lovett now lives in Vancouver, and has for the whole time the band has been together, which can make coordinating shows and scheduling practices difficult.
"Sometimes we'll do a full month of practices and there won't be the full band at any of the practices," said Kells, noting that February was one of these months.
Sometimes the group will even play shows without holding a full band practice beforehand.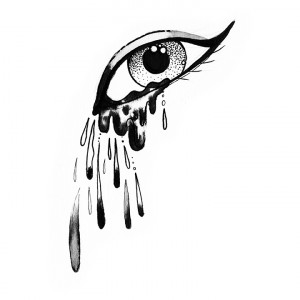 "We got the opportunity to open for Frazey Ford and they asked us on a Saturday and the show was on Wednesday," said Lovett. "We somehow managed to get in some practices. So we can do it, it's possible. It just can be a bit tricky. It's pretty crazy, but we always seem to make it work somehow."
Lovett believes they manage to make it work because they've been playing together for so long. The Broken Hearted are able to rely on their years of experience together when distance is an obstacle. Although not ideal, they make do with whoever can make it to practice, and always manage to put on a good show in the end.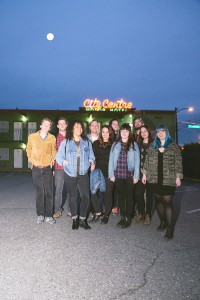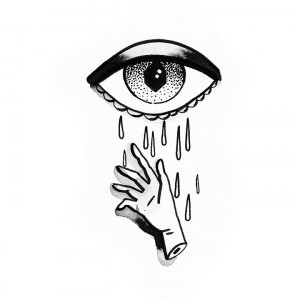 One of the major evolutions Lovett and Kells have seen in the break-up of The Chanterelles and formation of The Broken Hearted is an increase in collaboration. Chance Lovett and The Broken Hearted are much more democratic than The Chanterelles were, with no band drama around administrative issues getting in the way of creative expression.
"Before, there was too much other stuff besides the music going on that was taking away from what we we're doing. We all mentally were in different places. But it feels like with this we're working together more [now], and we're really proud of the stuff we're producing," said Chance.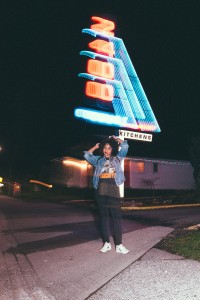 The music is more cohesive. To Kells, it just feels more natural and less forced. There is an innate trust in the ideas and capabilities of the bandmates. In The Chanterelles, songs would be written individually and brought to the band. This is not the case with The Broken Hearted, who write songs together, and are less concerned about a singular sound.
"We're doing it a little bit more effortlessly," said Kells. "[In The Chanterelles] we were putting a bit more pressure on getting a polished sound, and sometimes if you think too hard about it, you lose that fun vibe. Now, it sort of just sounds like a bunch of people hanging out, having a good time, which is what soul music should sound like."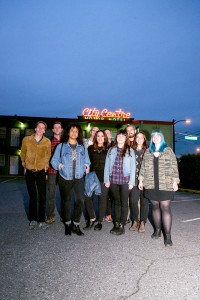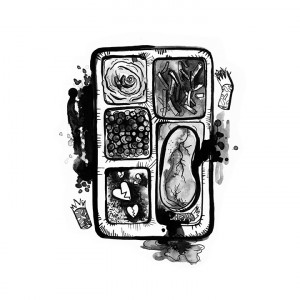 Lovett seconded this in saying that the group's sound has changed for the better because of the movement away from a polished product.
"Before, there was more of like a poppy-er soul sound whereas a lot of the stuff we're playing now is grittier, which is my favourite kind of soul," she said.
With a new edgy sound and a focus on the "fun vibe," Chance Lovett and The Broken Hearted have set themselves apart from The Chanterelles, carving out their own spot in the soul music community.
X
Chance Lovett and The Broken Hearted recently performed at the Fox Cabaret March 31, though more show dates will be announced soon. They have wrapped up recording their debut EP, which will be pressed to vinyl and released later this Spring. Visit chancelovett.com for more.