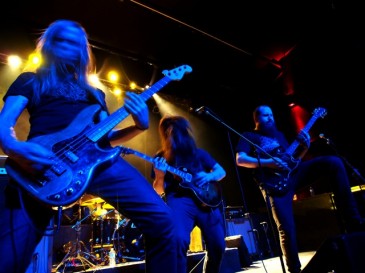 It was fitting for the Rickshaw to hail in the month named after Mars, the Roman god of war, with its March 1 show featuring Anciients, who towered over the crowd on a laser-lit stage like a psychedelic Pantheon. These crown princes of Vancouver's heavy metal scene were supported by great metal bands in their own right – Witch Mountain, Tobeatic, Galgamex, Astrakhan, and Hopeleus – but the stars of the show were clear.
Featuring members of other local metal bands, such as Spreadeagle, Anciients must have felt that playing ass-kicking rock'n'roll was getting too easy, so they created this thundering, agile beast to destroy all in its wake.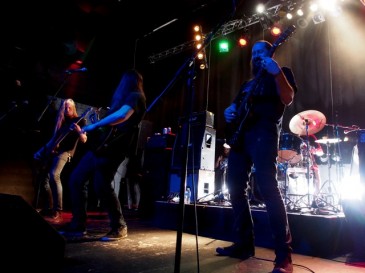 Their sound is indefinable, even in the ill-defined realm of heavy metal's endless sub-subgenres. On "Falling in Line" they jumped from southern rock ballad to traditional rock guitar solo, then veered into raging speed-metal thrash-fury and off-kilter Mastidonian time changes that ended with a doomy coda. They accomplished this feat with gusto, making disparate sounds fit together throughout the set.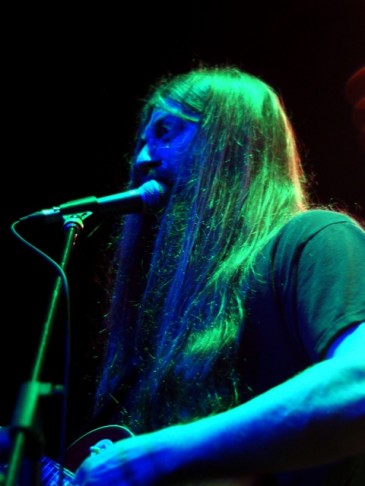 As quickly and cleanly as the group switched up their music, Kenny Cook's sweetly-sung vocals took a dark shift into a deathly scream without taking a breath. Their dense, complicated sound could have presented problems in the stonewalled Rickshaw Theatre, but the sound engineer drew the band's complexities from the venue's naturally muddy mix.
Anciients resembled an Opeth of our own: progressive extreme metal that maintained a scuzzy, Pacific Northwest vibe. No matter how out-of-left-field their ideas got, they maintained a stoner-metal-cool, making their website's tagline, "Smoking the Hashes of the Pharaohs," a fitting motto. Their love of melodic guitarmonies, such as on "Overthrone," also placed them in the Vancouver scene with S.T.R.E.E.T.S., Bison B.C., Pride Tiger, and lovers of Thin Lizzy.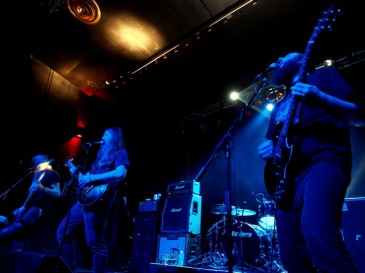 Anciients were on fire from beginning to end. Cook (lead vocals/guitar), Chris Dyck (guitar/vocals), Aaron "Boon" Gustafson (bass), and Mike Hannay (drums) played like a well-oiled killing machine — the Judas Priest kind — and the audience responded in kind, headbanging and moshing along, even after hours of intense crowd interaction.
If this show wasn't the crowning for these apparent heirs, Anciient's coronation as kings of Vancouver's metal scene may be only a few shows away.