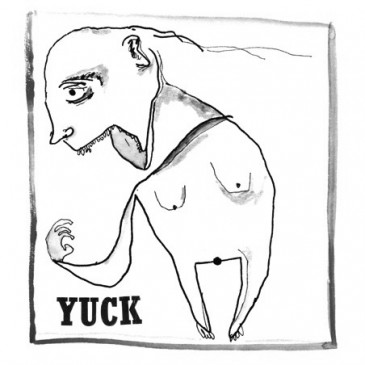 Dark Magnet
Do you remember what it was like to be a young adult full of angst in the early '90s? Since I was only four in 1990, I definitely don't. Thankfully, there has been a rising popularity in '90s music and Yuck, fittingly, is a British band full of revivalists. Though they may revel in their influences, Yuck are creating some genuine music that is fuzzier than your tongue after a five-day bender, and above all anything but timid.
The spirit of the '90s is alive and well in their music—there are strong similarities to Yo La Tengo, Dinosaur Jr., Pavement, and pretty much every other iconic indie band from the alternative era.
"Holing Out" exemplifies Yuck's reverb-heavy sound over singer/guitarist Daniel Blumberg's sleepy headed vocals, while "Suicide Policeman" softens their approach, allowing for a clearer sounding acoustic guitar. Building from this, Yuck adds elements of vibrato guitars, xylophones and even trumpets to create a warm tone perfect for the comedown after a long and eventful night.
Finishing the album, "Rubber" solidifies Yuck's musical cache. The lengthy number begins with a repetitive guitar riff and culminates with Yuck releasing every last bit of uninhibited noise into listeners' eardrums.
What makes Yuck's debut a success is its ambiguity. Along with Blumberg, guitarist Max Bloom, drummer Jonny Rogoff, and bass player Mariko Doi deliver an applause-worthy set of songs that can be brash and loud, but also reflective and unhurried. There is something for everyone on this album, and to some people, including me, every song is worthy of congratulations.