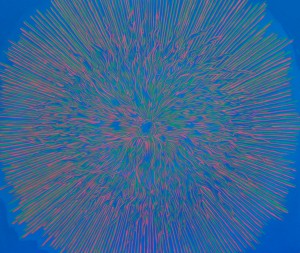 The Vancouver-based band MotherSpace doesn't seem to have a lot of coverage, but this needs to change. The three members William Young, Delean Ellerbeck and Andrew Kent were roommates in an old house in suburban East Van at the time of recording Last Legs. The result is an impassioned and harmonious five-track EP. Instrumentally, MotherSpace is composed of guitar, synthesizer, drums with an added floor tom and a keyboard.
The album begins with "Same Old," which features a steady, rythmic drum pattern and guitar feedback build up for about a minute that is finally broken by Young's political dissatisfaction manifest in lyrical form. Political jams can be overdone and sometimes arduous, yet most good art must be taken in the social-political context in which it was created. Even if you disagree, you can tune out the content while enjoying the structure of Last Legs, because for anyone that likes indie, this album has musical merits that can't be outweighed by political apathy. Perhaps it's been overstated though. Only track one is really worth this mention.
Though all the songs involve political critique, it's hard to notice exactly what they're singing about. You'll be more entranced by the enchanting instrumentals.
"Ring Ring" is the particularly lovely third track, dominated by soft keyboards and chorus with all three members. In the same way that Amber Webber sings in unison with Stephen McBean from Black Mountain, Ellerbeck is perfectly well tuned to match Young. And while all three members sing, it's hard to overlook the alluring femininity of Ellerbeck's voice.
In track four, Ellerbeck sounds like Karen O singing into a telephone mic. One synthesizer plays an eerie echo throughout the background, while a more prominent guitar fuzz is heard just below those Karenesque vocals. It ends abruptly and "Geostationary Eye" kicks in. This is where it becomes obvious that backyard sounds lurk somewhere behind the rest of the music. For twenty-five minutes of Last Legs, about the entire EP, a recording of their house's backyard, though almost inaudible, is the foundation of this album.
You won't be able to rip this one off, so you'll have to find your way to Zulu or Red Cat where it is available for purchase.