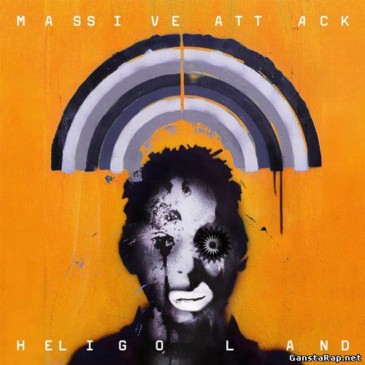 Massive Attack's first album came out 1991, which means they were turning out their first trip-hop beats while most of us were grooving to the latest tunes from Sesame Street. Heligoland comes six years after their last proper album, and is only the band's fifth effort, so it's easy to see that Massive Attack is a band that works meticulously at perfecting their music. The album does certainly sound that way. There are many layers of interacting rhythms and complementary textures. The songs contain a seamless blend of synthetic and acoustic instruments spread across stereo space. The eerie and complex rhythms in tracks like "Paradise Circus," for example, bring this obsessive music-making to light.
Add to that sonic smorgasbord guest vocals from singers like Tunde Adebimpe, Damon Albarn and longtime collaborator Horace Andy, and you should have a perfect aural experience. Heligoland does sound incredible.
One track is completely different from the next, and the songs are actually hard to describe, due to the massive scope of sounds each comprises. That said, there is a sense of mystery to this music that is intriguing. It is there in the simple, inexorable chord progressions and the breathy vocal melodies, the opaque instrumentation.
The album opens with "Pray for Rain," a track that promises greatness, with its initial spectral, sparkling synthesisers, dissonant piano, and Tunde Adebimpe's vocals. That song, set to a slow beat, marches through a solid arrangement, and the groove is balanced with a moody atmosphere.
Each song on its own is interesting, and seems complete unto itself. But one stumbles when trying to conceptualize the album as a whole. It's obvious that Massive Attack have a massive studio loaded with all kinds of wonderful gear, and computers full of the latest programs. But do they need it all? It may be that they could do better by scaling things back and focusing more on a unified effort than the painstakingly put-together jungle of sounds presented here. Will they? In another five years, we may find out.