CiTR 101.9 FM launches its 2018/2019 flagship podcast series, Consider the Alternative!
Consider the Alternative is a collection of serialized podcasts about local democracy. Producers worked independently or in groups to create audio stories on their own interpretation of this topic. The series features non-fiction narrative, interview-based, audio drama and news magazine style podcasts, both fictional and real. Local topics covered in Consider the Alternative include — renter rights, the housing crisis, climate change, racial profiling, the drug war, student governance and more.
Consider the Alternative is a way of fulfilling the station's role as an accessible training space for UBC students and community members in all aspects of audio production and journalism. Many episodes of Consider the Alternative are made by first-time producers. All episodes were produced in Vancouver on unceded Coast Salish territory.
Episodes are available here on our website, as well as on iTunes & Stitcher. Listeners can search "Consider the Alternative" on iTunes & Stitcher to subscribe.  
This project was supported by CiTR's Spoken Word Department and funded by a grant from CRFC Radiometres.
Meet the producers!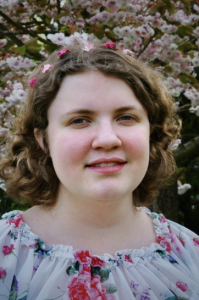 Katrina Basnett is the producer of Student Council. She was a student in Creative Writing and Theatre at Vancouver Island University, where she met most of her wonderful cast. Katrina is now working towards her BFA in Creative Writing at UBC. This is Katrina's first fictional podcast. Her previous credits include writer and director of the web series Relatively Normal, which can be found on YouTube and Vrumble, and Sound Director on the short film Day by Sebastian Ochoa Mendoza.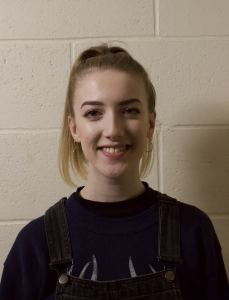 Imogen Hayes is an exchange student from the University of Manchester. She is currently studying Drama and English Literature at UBC and is new to CiTR this year. This is Imogen's first time broadcasting, though she has previously worked on a documentary short film about squatting in Manchester for her degree programme. As a drama student, Imogen has always been drawn to literature with a sociopolitical core, which seeks to amplify the voices of marginalized groups, and galvanize and empower individuals. Imogen has relished the opportunity to engage first-hand with the dialogues surrounding climate change in Vancouver.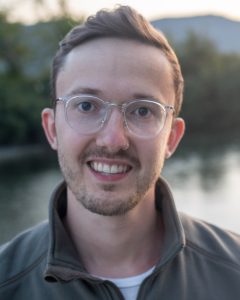 Max Neumann is currently in the third year of his Journalism Bachelor degree of Arts at the University of Applied Sciences in Magdeburg, Germany. Always keen to meet new people and find interesting stories, Max moved to Vancouver to learn about the differences between Canada and Germany in terms of working in Journalism. To gain experience in audio and radio production, Max interned with CiTR Radio and Discorder Magazine. During his time at CiTR, Max was a producer for the News Collective and regularly contributed to their weekly radio program, Democracy Watch and their podcast, Seeking Office. Vancouver's ambition to become one of the world's greenest cities and the obstacles that stand in the way of that interested Max and inspired him to tell stories about climate action.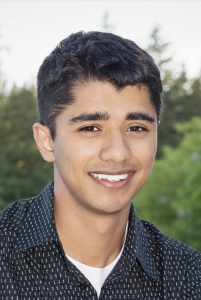 Arman Raina (@raina_arman) is a UBC student, software developer and applied mathematics researcher who currently contributes to CiTR 101.9 FM's Democracy Watch. Having grown up in five countries (India, Egypt, South Africa, Nigeria, Canada), he has a keen interest in global social movements, global challenges and multiculturalism. Arman also tries to bring a tech-perspective to his coverage of current affairs. When he's not contributing to Democracy Watch on local municipal politics, he can be found at his summer job modelling cancer cell movement. Arman is in the final year of a combined honours in mathematics and computer science degree. He also has a blog containing course and book reviews: blogs.ubc.ca/organizingchaos/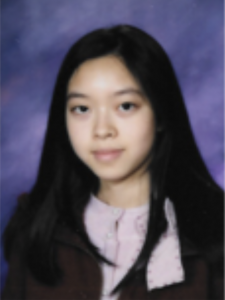 Adeline Peng is a contributor for the News Collective at CiTR 101.9 FM. Her interest in music and audio production began as a child, when she spent long hours listening to the radio. Before joining CiTR, she worked for UBC's Centre for Accessibility, narrating audiobooks on disciplines ranging from science to law. Since joining the station, she has produced and contributed various stories focused on wildlife and the local community. She is currently studying Cognitive Systems at the University of British Columbia.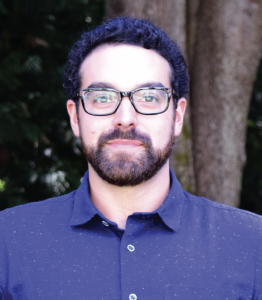 Guilherme Rosales is currently a graduate student at UBC completing his Master's in Public Policy and Global Affairs. Before this he was a wildland firefighter for the BC Wildfire Service for the past five years. He has also worked in both municipal and provincial level government jobs. In both jobs he became a union activist and advocate for fellow co-workers on multiple labour relations issues. Guilherme also deeply believes in community. He organized and hosted neighbourhood block parties in the Oakridge region for four years and continues to look for opportunities to bring people together.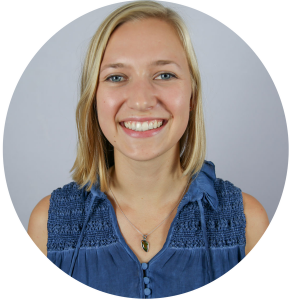 Annie Rueter is a multi-platform journalist based in Vancouver. She is a recent graduate of UBC's Master of Journalism program, where she was a fellow in the Global Reporting Program. For Annie, the best part about journalism is crafting questions and meeting people from all walks of life.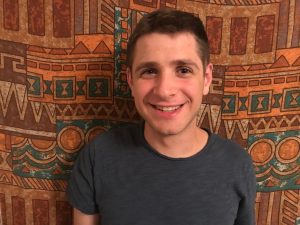 Joshua Azizi is a second-year student at the UBC Graduate School of Journalism. He attended UBC Arts from 2013 to 2018, where he graduated with a major in history and a minor in sociology. During this time, Josh had his first taste of journalism while writing for the university's student newspaper, The Ubyssey, eventually becoming a senior staff writer. Through UBC's journalism program, Josh has interned at CBC Vancouver, Yukon News, and the Georgia Straight. His reporting interests include local politics, social issues, and culture. Like all journalists, Josh is hopelessly glued to Twitter. You can follow him @joshuaazizi.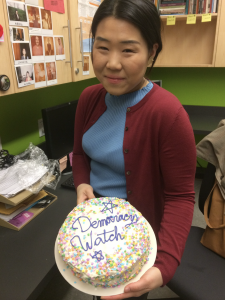 Christina Song is a member of CiTR's News Collective and a contributor to the weekly show, Democracy Watch. She studies political science and economics at the University of British Columbia. Born in South Korea, but raised in Vancouver, B.C., Christina firmly believes Canada is a great destination for immigrants since the country almost never qualifies for the FIFA World Cup and one's loyalties are never in conflict. She is interested in the intersection between religion and politics, specifically in how it shapes public policy and elections, as well as arts and culture.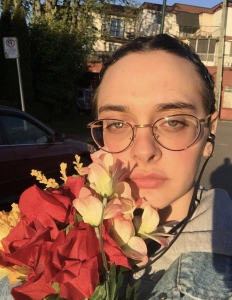 Dora Dubber is an arts organizer, writer, and radio broadcaster who is interested in celebrity and digital social media platforms. Dora currently hosts teachable moments on CiTR 101.9 FM and has been involved in various radio programs, including Intersections and Discorder Radio. They currently work at CiTR & Discorder Magazine and volunteer as a co-organizer at Music Waste Festival. They have been consuming memes since 2008 and follow at least 120 meme accounts on Instagram. Dora holds a Bachelor of Arts at the University of British Columbia in Sociology. They live and work on the unceded, ancestral, and traditional land of the Coast Salish people, specifically the Squamish, Tsleil Waututh, and Musqueam nations.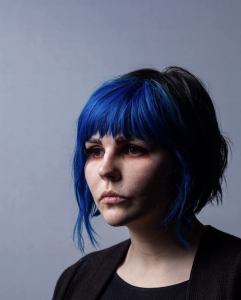 Max Collins is an award-winning Calgary-born producer and podcaster based out of Vancouver, B.C. During her first four years in radio, she has created and overseen production of 8 podcast series. Her background in campus and community radio gives her a unique perspective on storytelling, while also having experience with high-quality, commercial audio production. Max takes a keen interest in recounting niche stories in digestible pieces, and her reporting on alternative culture has won accolades on the national level.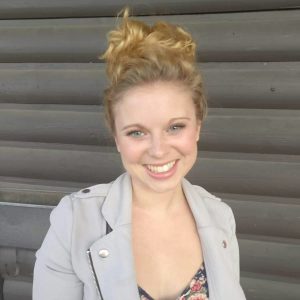 Ande Laidman is a fourth year International Relations student at the University of British Columbia, an
d has been involved 
with CiTR 101.9 FM since the summer of 2018. During her time there, she has produced, edited and reported for the station's weekly loc
al news show, Democracy Watch, and Ci
TR's municipal politics podcast, Seeking Office. In her role as a Peer Support Worker for the Downtown Eastside Women's Centre, 
Ande witnesses first hand, the real world impacts of Canada's drug war on drug-users. She continues to develop her passion for social justice and activism among this socially marginalized comm
unity, both inside and outside of her formal work. Following the recent legalization and continued de-stigmatization of marijuana in Canada, Ande hopes to see similar steps be taken forward forward with opioids, to end the overdose crisis.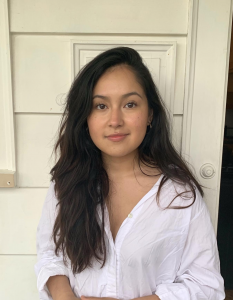 Milena Carrasco
is currently in her third year of studying Political Science and Environment & Society at the University of British Columbia. She volunteers at a non-profit woman's organization, dances flamenco and is a part of the News Collective at CiTR.
Episodes
by Katrina Basnett
Student Council is the entirely fictional two-part story of Peterson High School student council and its winter dance produced by Katrina Basnett. Aidan Bell (Jordyn Manson) is getting tired of grade twelve. The student council president Kirsten (Darhyl Balemans) takes Aidan for granted, and Kirsten's boyfriend Jack (Darrian Gaetz) seems mostly uninterested despite his position as vice president. To make matters worse, Aidan also has to contend with ambitious eleventh grader Hailey (Lindsay Tozer) who takes the whole thing much too seriously. With one week left before the winter dance, it seems like Aidan and her best friend Grayson (Willem Roelants) will have to save the day once again. Or maybe teenage drama will derail the whole thing.
by Arman Raina & Max Neumann
In this two part-series on climate action in Vancouver, CiTR contributors Max Neumann and Arman Raina explore contrasting aspects of the emerging movement to address climate change in Vancouver. The first part explores a climate strike in April 2019 led by high school students at the Vancouver Art Gallery. Max Neumann spoke to several attendees including youth leader Rebecca Hamilton. For the second part, Max and Arman looked into the economic and social changes that will accompany climate action, by speaking with urban planner and green policy consultant George Benson. We explore the "six big moves" passed by the city in April 2019, and the economic benefits of dealing with climate change. 
by Dora Dubber
On April 10, the Instagram Meme Union launched the account @unionizedmemes in response to a series of account shut downs by the social media platform, which came with no warning. Overwhelmingly, these accounts were run by members of marginalized communities. sorry no memes today. i was zucced. In these episodes, producer Dora Dubber examines how we got to this point, by following two Instagram meme accounts, @lilperc666 and @namaste.at.home.dad, from their conception to their shut down and eventual resurrection.
by Imogen Hayes
In these instalments of Consider the Alternative, producer Imogen Hayes interrogates what Vancouver's climate emergency means to city leaders, both in City Hall and marching on the streets for change. Imogen interviews a number of young climate activists in attendance at Vancouver Youth Climate Strikes. She attempts to gauge a sense of their urgency, optimism and ambition in the face of the climate crisis. In part 2, Imogen interviews One City Councillor, Christine Boyle about Vancouver's move to declare a state of climate emergency in January 2019. Imogen asks Christine what the state of climate emergency really means for Vancouver, and whether the City's "six big moves" are ambitious enough.
by Joshua Azizi, Max Neumann & Annie Rueter
In this series, Consider the Alternatives takes a close look at renter rights in the Lower Mainland. Producer Joshua Azizi, speaks with New Westminster City Councillor Jaimie McEvoy, about February's unanimously passed renter protections. Jamie explains why radical safeguards for renters are necessary in B.C.'s current housing crisis. After that, producers Annie Rueter and Max Neumann dig into new measures passed by Vancouver City Council in June, 2019. They ask city hall reporter Jen St. Denis to weigh whether these measures are in fact, "Canada's broadest and most comprehensive series of protections for renters" as Mayor Kennedy Stewart claims. Jen also unpacks the difference in compensation offered to renters who are "demovicted" versus "renovicted," under these new City protections.
by Christina Song, Adeline Peng & Arman Raina
Vancouver Past & Present explores some of the City's newest and oldest public institutions and art. Producers Christina Song and Adeline Peng ask Vancouverites what they think of a new South Granville, three-section crosswalk, designed by Musqueam artist Robyn Sparrow. The crosswalk is located on the site of a former Musqueam village. Their story is followed by a live studio discussion on the value of public art. In part 2 of this series, producer Arman Raina discusses the process of having the name "Cecil Rhodes" — a South African white supremacist — removed from Vancouver's L'ecole Bilingue elementary school with Hogan's Alley Director, Stephanie Allen. 
by Max Collins
The housing crisis in Vancouver seems to be affecting the lives of most citizens in one way or another. However, mainstream media tends to cover only one or two types of affected demographics: homeowners (or those looking to own a home) and renters. In this two-part miniseries produced by Max Collins, Vancouver's housing crisis is examined from two lesser-seen perspectives. The first focuses on a group of artists and activists who stage a protest rave outside the home of the developer that forced them out of their creative spaces. The second follows an impromptu march in support of houseless campers in the downtown core, just minutes before the campers are set to be evicted from Oppenheimer Park.
by Guilherme Rosales
Producer Guilherme Rosales applies a public policy lens to pressing political issues in B.C. in this two-part Consider the Alternative series. In part 1, Guilherme sits down with fellow Master of Public Policy and Global Affairs student, Josh Tafel, to discuss the past and present state of rent control and vacancy control in Vancouver. In part 2, the Honourable David Eby joins Rosales to review some of the province's biggest challenges. Formerly a Research Associate with the Canadian Centre for Policy Alternatives, Eby unpacks the policy initiatives he believes will move B.C. forward.
by Ande Laidman & Milena Carrasco
Inspired by the National Day of Action on the Opioid Crisis, producer Ande Laidman investigates the ways in which the marijuana and opioid user movements work for and against one another other. She also digs into whether the recent legalization of marijuana could impact the decriminalization of opioids and the safe supply movement. In part 2 of this series, producer Milena Carrasco presents listeners with another struggle for justice. Milena speaks with Shelby McPhee, a masters student who was racially profiled while visiting UBC to present at a Humanities and Social Sciences conference in June, 2019. Milena asks Shelby how the university and the country can move forward from ongoing systemic anti-Black racism.