Locals Supermoon at the top with their new album on Mint records, Playland.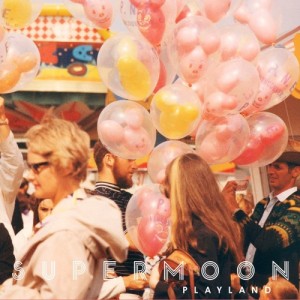 1 Supermoon*+ Playland Mint
2 Softess*+ Absolute Truth Thankless
3 Hooded Fang* Venus on Edge Daps
4 White Lung* Paradise Domino
5 Sightlines*+ North Big Smoke
6 Karoline Leblanc* Velvet Oddities Atrito-Afeito
7 Late Spring*+ Invisible Agony Klub
8 Wishkicker*+ Por Que, Y? Self-Released
9 Les Chaussettes*+ Who Will Read Your Mind Self-Released
10 Tim Hecker* Love Streams Paper Bag
11 Underworld Barbara Barbara, we face a shining future Caroline International
12 The Burning Hell* Public Library Headless Owl
13 DJ Zozi*+ Mellow Vibe 1080p
14 Low Levels*+ S/T Shake!
15 King Gizzard & The Lizard Wizard Nonagon Infinity ATO
16 Kate Maki* Head In The Sand Confusion Unlimited
17 Cate Le Bon Crab Day Drag City
18 Basia Bulat* Good Advice Secret City
19 Ashley Shadow*+ Ashley Shadow Felte
20 Chris Abrahams Fluid To The Influence Room40
21 Black Mountain*+ IV Dine Alone
22 We Found a Lovebird*+ Lobby Self-Released
23 Edward Sharpe and The Magnetic Zeros Person A Community Music
24 Mich Cota* Sapphic Port Vanderlay
25 Jenny Berkel* Pale Moon Kid Pheromone
26 Puce Mary The Spiral Posh Isolation
27 Damien Jurado Visions Of Us On The Land Secretly Canadian
28 Doomsquad* Total Time Hand Drawn Dracula
29 Ace Martens*+ Palm Springs Self-Released
30 Ora Cogan*+ Shadowland Hidden City Records