Ashley Shadow debuting at number one with her brand new solo LP.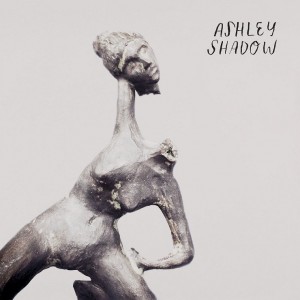 1 Ashley Shadow*+ Ashley Shadow Felte
2 Art Bergmann* The Apostate Weewerk
3 Rococode*+ Don't Worry It Will Be Dark Soon Marquis
4 Basia Bulat* Good Advice Secret City
5 You're Me*+ Plant Cell Division 1080p
6 Dumb*+ Beach Church Self-Released
7 Various* Ride the Tempo Presents: Weirdest Tuesday Two Baffled Octopi
8 Black Mountain*+ IV Dine Alone
9 Ace Martens*+ Palm Springs Self-Released
10 Various Musicworks 124 MusicWorks Magazine
11 Shotgun Jimmie* Field of Trampolines You've Changed
12 We Found a Lovebird*+ Lobby Self-Released
13 Jerk in the Can*+ Big Crime Baby Sometimes Music
14 Tim Hecker* Love Streams Paper Bag
15 Lakou Mizik Wa Di Yo Cumbancha Discovery
16 Essaie Pas* Demain est une Autre Nuit DFA
17 Sightlines*+ North Big Smoke
18 Jo Passed*+ Out EP Craft Singles
19 Boreal Network Itasca Road Trip More Than Human
20 Matthew Barber & Jill Barber* The Family Album Outside Music
21 Moderat III Mute
22 Ergo As Subtle As Tomorrow Cuneiform
23 Teen Love Yes Carpark
24 Kevin Morby Singing Saw Dead Oceans
25 Suuns* Hold / Still Secret City
26 Red Mass* E.P. Rouge N. 2 Slovenly
27 Nathan Shubert*+ Saga Noren – Lanskrim – Malmo Self-Released
28 Operators Blue Wave Last Gang
29 Cross Record Wabi-Sabi Ba Da Bing!
30 Nicholas Krgovich*+ The Hills Crystal Math Music