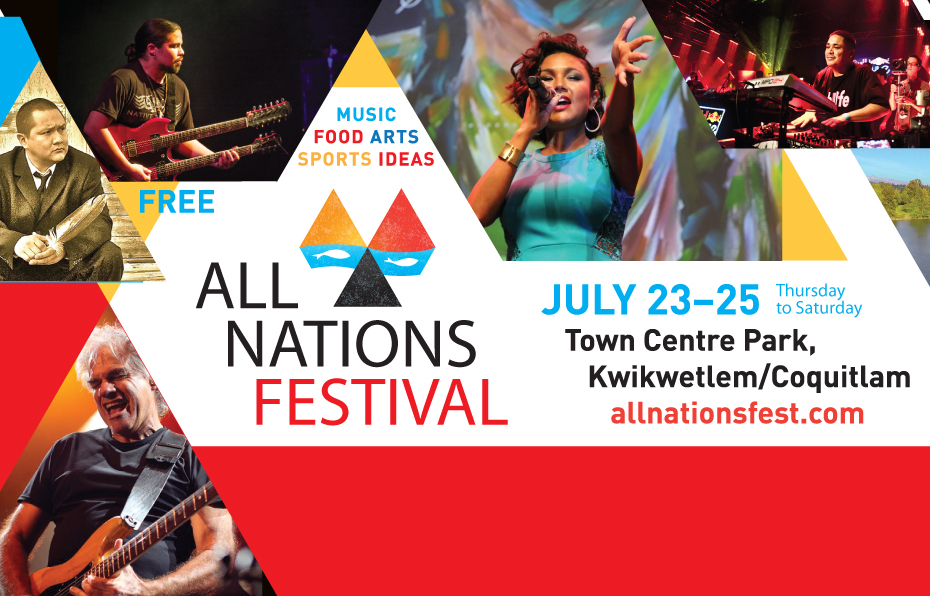 This weekend is All Nations Festival from July 23 – July 25 in Kwikwetlem/Coquitlam.
This is it's first year showcasing Indigenous talent including art, music, food, sports, and ideas.
Come celebrate the Coast Salish Territory with performers George Leach, The Funk Hunters, Inez, Ostwelve, & more!
Ideas include poet Lee Maracle, and including speaking groups on topics such as Reconciliation Dialogue, and Environmental Stewardship.
Admission is free for public events.
For more information, visit the All Nations Festival website.