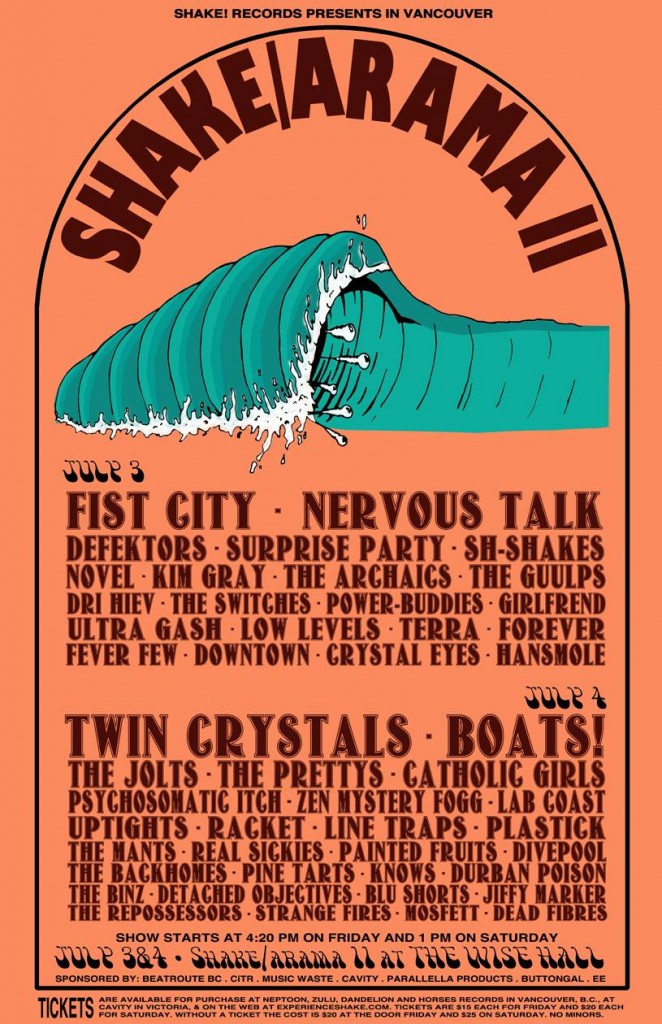 Don't miss the second annual Shake! Records SHAKE/ARAMA II in Vancouver this Friday, July 3 and Saturday, July 4 at The Wise Hall & Lounge.
Including many local favourite bands all jammed into 2 days are Defektors, Twin Crystals, Nervous Talk, Surprise Party, and Hansmole!
Tickets are $15 (or $20 at the door) and are available for purchase at Neptoon Records, Zulu Records, Dandelion Records & Emporium, and Horses Records! Tickets are also available online here.