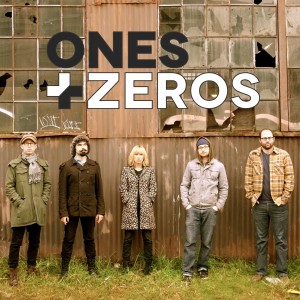 THIS THURSDAY, local heroes Ones&Zeros will be headlining a show at ye old Hindenburg. Featuring special guests Reef Shark and Cat Blonde!
Ones&Zeros were cobbled together in 2012 by Jason Maxwell, and are based in Vancouver, B.C. Their debut EP was released in 2013 and featured Caroline Dawid (vocals), Jason (vocals, guitars, keys), Darius Minwalla (drums) and Jesse Lyon (bass). It was engineered by Tyler Berrie and Jesse Lyon and produced by Tyler Berrie and the band. Take a listen here: https://www.onesandzerosmusic.com/
Early show. Doors 8pm, first band 8:45pm.
Advance tickets are $9 and are available at Zulu, Red Cat & Neptoon Records & Ticketfly
$12 at door
Sponsored by CiTR and Discorder Magazine!