Langara-based theatre company Studio 58 brought the sunny shimmer of the American Midwest Summer with their production of Oklahoma! Debuted on February 1st, the show will come to a close on the 1st of March, 2015. Directed by David Hudgins, and Musical Direction by Christopher King, with choreography by Shelley Stewart Hunt and costuming by  Diva Marina Szijarto, Oklahoma! embodies themes of love, youth, and change.
If you're still on the fence about seeing the show, you'll be pleased to know that Arts Correspondent Mike Harker has an in-depth review that might help change your tune. Check it out under the cut!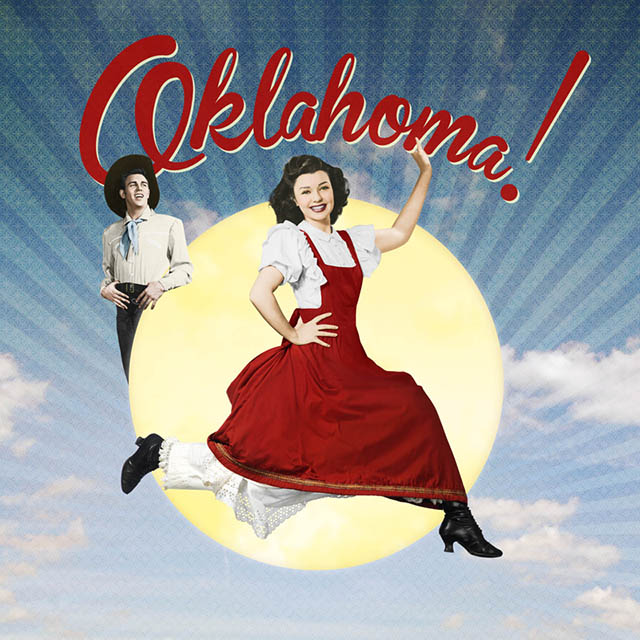 Studio 58, Langara College's professional theatre training program performs Rodgers and Hammerstein's very first collaboration from 1943, Oklahoma!
The play focuses on a couple of romances in Oklahoma territory in 1906 just before it became an official State. The musical, based on Lyn Riggs' play Green Grow the Lilacs, features songs you have likely heard at some point in your life and will no doubt be humming for days after you see the show.
The media release for the show invites you to "see the big musical on the small stage" and indeed anyone who has been to a Studio 58 production knows that the stage is pretty intimate, but that does not seem to have hindered the team from really creatively and efficiently using their space to make a playful and energetic rendition of the show that seems to call for "wide open spaces."
The acting and singing was absolutely delightful. I think one risk with performing a show that has been around for over 70 years is that its appeal to modern audiences could dwindle. But perhaps the show's many iterations over the years is proof of its longstanding appeal and relevancy. And of course, lets not forget just how dang catchy and memorable the songs are themselves. When they are performed as well as the team at Studio 58 has done with a mere five piece band and a few great singers, the show is sure to please.
The dancing was also really well done. If you've seen a version of the show before, you know that the dancing is a major component of it (especially with a 15 minute ballet sequence in the middle of it). Despite the limited working room, the performers energetically engage with the music with some creative and efficient choreography. If you are at all concerned about being bored by such an old show, think again. Who wouldn't want to be transported from wet, gloomy Vancouver in February to a whimsical land of sunshine, big dreams, big smiles, and bigger voices?
Furthermore, I find the historical details of the play itself to be incredibly compelling given that it was written and performed at the tail end of a great migration from Oklahoma itself due to an agricultural crisis in it and surrounding states. Also of note, it was written when the entire country was right in the throws of a global war. If ever a country needed to dream of happier days, that was 1943.
Whether you go to stew on theories of historical narratives, or simply to be entertained, you will come out of the play smiling and singing "You're doin' fine, Oklahoma! Oklahoma O.K.!" And you know what? It's the power of positive thinking that could very well make it so if it isn't already.
The show plays at Studio 58 till March 1st, 2015 and ticket info is available at their website.