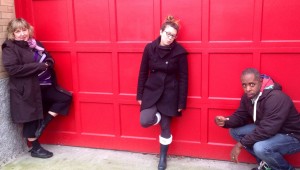 PostSecret is coming to the Firehall Arts Centre tomorrow night!
From January 20th till February 7th, you will be able to experience a crowd-sourced narrative exploring our deepest fears, ambitions, and confessions. The Vancouver edition of PostSecret: The Show features TJ Dawe, Kahlil Ashanti, and Justin Sudds, each of whom will use their stage presence to help bring life to these stories.
The Arts Report on CiTR 101.9 FM will be recording the panel discussion and will have a podcast available later this week for download. Be sure to check out citr.ca for that update!
For more information on tickets and the show, please visit the link below!
Sponsored by CiTR and Discorder Magazine