Update Schedule Below!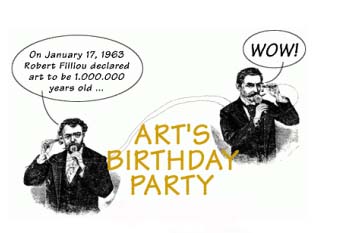 On Saturday, January 17, artists around the world celebrates Art's Birthday and CiTR transmits local Radio Art to the world. Our celebration, 24 Hours of Radio Art will broadcast Midnight to Midnight on CiTR 101.9FM and www.citr.ca.  See the full (updated as of January 16) schedule here: Schedule 2015
Featuring: Javier Pinango, Don Muerto, Hortobagyi Laszlo, Tzadik Records, Drip Audio, Alejandro Jodorowski, Arturo Castillo, Jose Luis Carneiro, Meat Hands, Monashee Sun, Gareth Moses, PrOphecy Sun, Frame Drag Trio, John Mutter, Jerk In The Can, Pyra Draculea and Bepi Crespan.
This special broadcast is curated by Oswaldo Perez Cabrera, host of 'The Morning After Show' every Tuesday at 11:30 a.m. to 1 p.m. on CiTR 101.9FM.