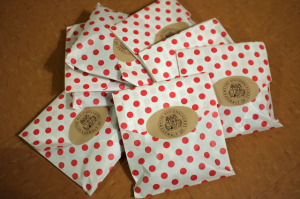 We know you're ready for the ultimate end of summer party at Victory Square this Sunday, but are you also ready for the best raffle prizes in town?
As per the Victory Square Tradition, there will once again be an amazing raffle happening throughout the day. All of the money raised in the raffle ticket sales will go towards Megaphone Magazine and CiTR, organizations that both help make the Block Party happen, and benefit from its ongoing success.
There are SO MANY incredible prizes to be won at this year's raffle. Yet again, businesses located both in the neighbourhood surrounding Victory Square and throughout Vancouver have outdone themselves with donations.
GIFT CARD GALORE! Buy raffle tickets for your chance to win gift certificates from Revolver Coffee, Peckinpah, Poke Acupuncture, Six Acres Pub, Nouvelle Nouvelle, Coup Salon, JD's Barber Shop, Community Thrift and Vintage, The Templeton, and Car2Go!
On the musical side of things, we have some wicked donations from Mint Records, Vinyl Records, Audiopile, Kingfisher Bluez, Timbre Concerts and The Biltmore Cabaret!
If you're into movies, both The Cinematheque and Vancouver International Film Festival have donated tickets and festival passes!
AND THAT'S NOT ALL! There will also be prize packages from Adbusters, Sitka, The Soap Dispensary, The Regional Assembly of Text, Old Faithful Shop, The Style Garage, Olla Flowers, Fjallraven, and more!
Raffle tickets will be sold throughout the day, and prizes will be given away between bands. Make sure you stick around until the end of the night, as the prize packages will get bigger as the night goes on!
See you Sunday!