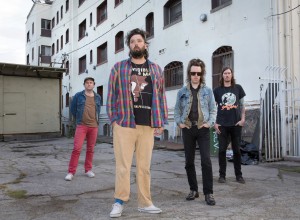 Timbre Concerts is pairing San Francisco's awesome indie rockers The Fresh and Onlys with Vancouver's own incredibly talented indie pop group The Shilohs.
The Fresh and Onlys are on tour to support their latest album entitled House of Spirits. Check out their latest single called Animal of One.
The Shilohs are also supporting their latest self titled album. This album screams of The Beatles and Tame Impala, which is perfect for that summer time relaxation.

Come down to the Electric Owl Social Club for this once in a life time pairing of spectacular bands…before they break into concert arenas and start selling out like crazy!
Keep in mind this is an EARLY SHOW! Doors at 7:00PM, show starts at 8:00PM and things wrap up around 10:30PM.
Tickets are $13 and are available online at www.ticketweb.ca. Also available at Red Cat Records and Zulu Records.
Sponsored by CiTR and Discorder Magazine