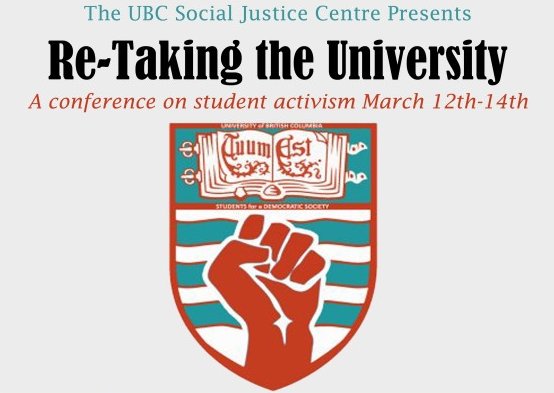 This Wednesday marks the beginning of the UBC Social Justice Centre's  'Re-taking the University' Conference!
The conference hopes to stimulate reflection among students about whether the UBC as an institution reflects the student body's values and priorities. The conference will hold a variety of awesome talks, each focusing on topics that directly touch all UBC students. The Centre has collaborated with a number of organizations including The Women's Centre and UBC Activists for Animals to bring to us some fascinating talks that cover many issues including Sustainability, Rape Culture, Resistance and Mining.
Click here to check out the full schedule and find out more about each individual talk!