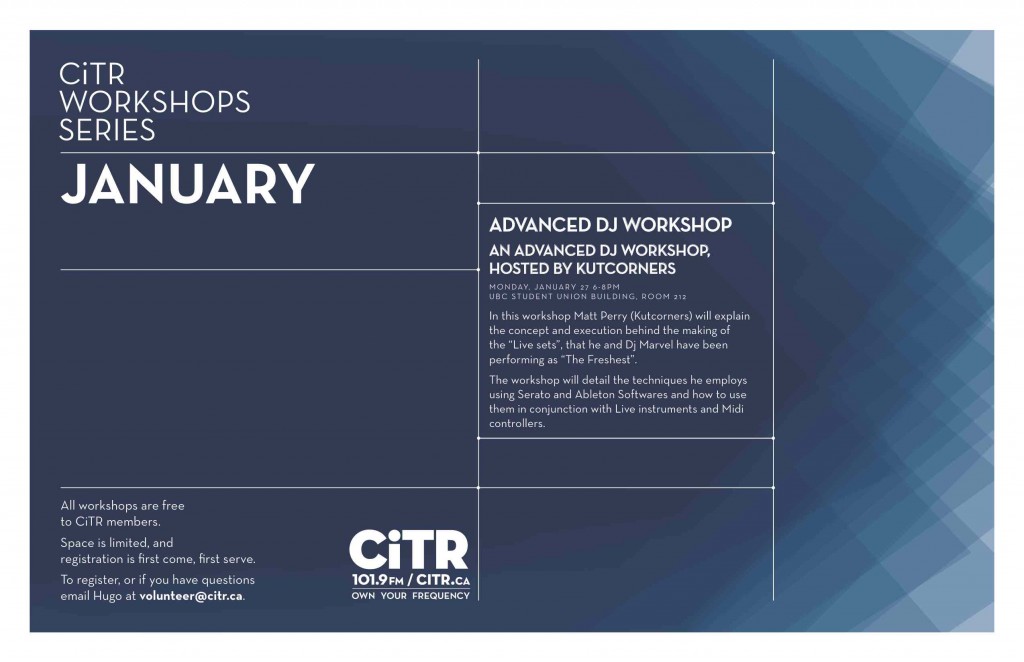 Advanced DJ Workshop: 
An advanced DJ workshop, hosted by Kutcorners
Monday January 27th 6-8pm in the UBC Student Union Building, Room 212

In this workshop Matt Perry (Kutcorners) will explain the concept and execution behind the making of the "Live sets", that he and Dj Marvel have been performing as "The Freshest".  The workshop will detail the techniques he employs using Serato and Ableton Softwares and how to use them in conjunction with Live instruments and Midi controllers. Space is limited so if you are interested please RSVP to volunteer@citr.ca!