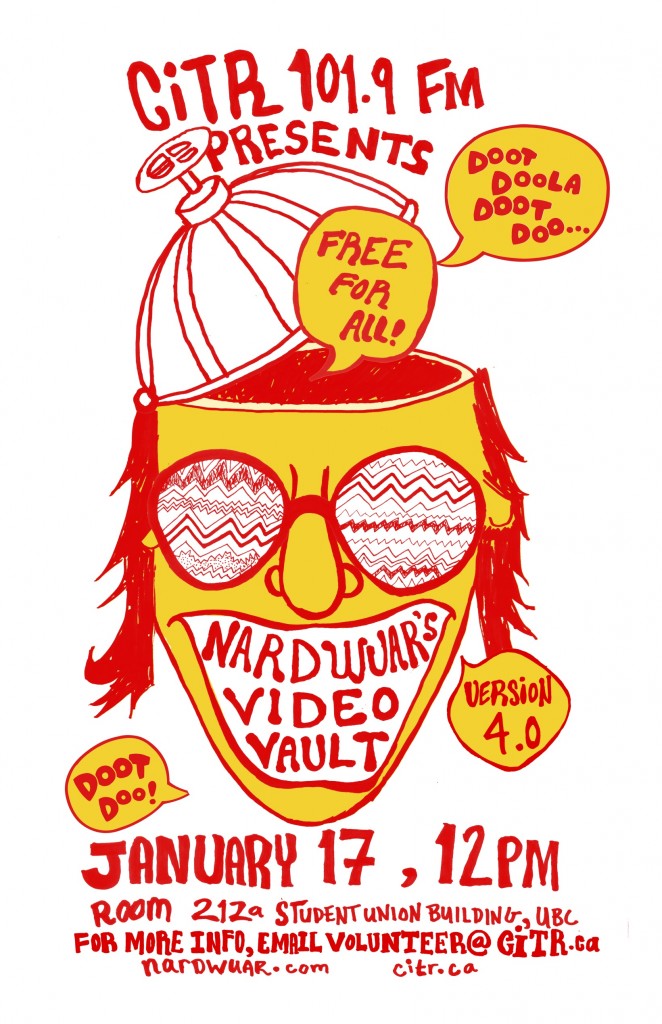 Join CiTR's Punk Rock Journalist DJ Nardwuar the Human Serviette, LIVE, as he talks and plays clips from his audio & video vault of interviews. Everything from Snoop Doggy Dogg to Jean Chretien to Lady Gaga to GWAR! Doot doola doot doo … doot doo!
This event is FREE to all attendees, and seating will be first come, first serve!
Where: Room 212a in the AMS Student Union Building
When: Friday 17th January from 12-2pm (but feel free to come and go as you wish!)
Check out the Facebook event page here to RSVP and invite your friends!
**CiTR is UBC's campus and community radio station, bringing alternative programming to UBC & Greater Vancouver every day. For more information or to come in for a station tour, email volunteer@citr.ca!**