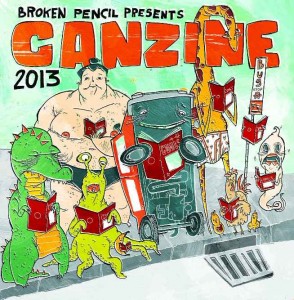 On Saturday, November 2, Canada's largest festival of zines and underground culture is coming to Vancouver – CANZINE WEST!
Presented by Broken Pencil Magazine, Canzine West focuses on independent publishing, providing admirers and creators of indie culture to meet up and share their inspiration and experience. The event is comprised of a giant fair that will run throughout the day, displaying over one hundred different zines. 400 lucky attendees will also receive gift bags that have the latest issue of Discorder magazine!
The festival will take place at the Ukrainian Hall, 805 Pender St. E from 1-7pm.
For more information, visit the Canzine West Vancouver website.
Sponsored by CiTR, 101.9 FM, and Discorder Magazine.