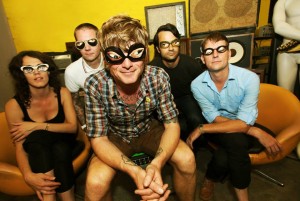 San Francisco Psych/ garage band THEE OH SEES is on tour to support their latest album "Floating Coffin" which was released this summer.
They will be playing a show at The Rickshaw Theatre on East Hastings on October 16th. Austin based band the OBN III's and will be opening as well as the Blind Shake.
Tickets are $20 and can be bought from Red Cat, Zulu Records, Neptoon, Highlife, northerntickets.ca and liveatrickshaw.com
CiTR proud to sponsor this show alongside the Rickshaw Theatre.
For more information on the event, visit: https://www.facebook.com/events/616796645033570/