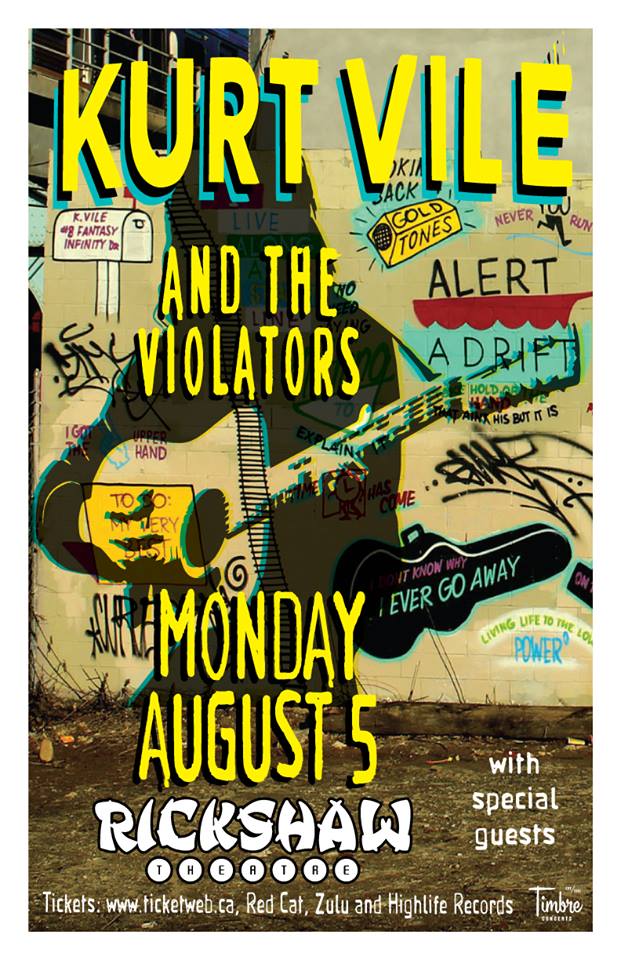 On August 5th, Kurt Vile & The Violators, an indie-rock band from Philadelphia, will be supporting their newly released "Wakin On A Pretty Daze" in concert at the RickShaw Theatre, 254 East Hastings Street, Vancouver.
Advance tickets for $20 available at Red Cat, Zulu and Highlife Records, and also online.
Doors open at 8pm, show starts at 9:30.
19+, ID required
For more details of the event click HERE
Facebook Fan page HERE
Twitter HERE