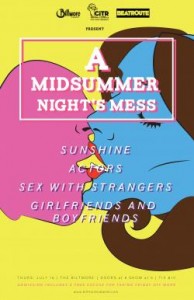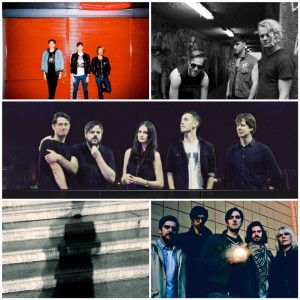 A Midsummer Night's Mess featuring: Sunshine, Actors, Sex With Strangers, and Girlfriends And Boyfriends-four groups with sounds as unique as their personalities. Come experience Actors' "aggressive and creamy" style and Sex With Strangers' rollercoaster music that bridges many genres in influences. Sunshine is described as New Wave survivors of the music industry, while fellow New Wave trio Girlfriends And Boyfriends boast an "epic, fast and dark '80s dance pop" style.
A Midsummer Night's Mess at the Biltmore Cabaret (2755 Prince Edward St, Vancouver,) Thursday, July 18, 8pm. $10 at the door.
For more information, check out the Biltmore's website and the facebook event.