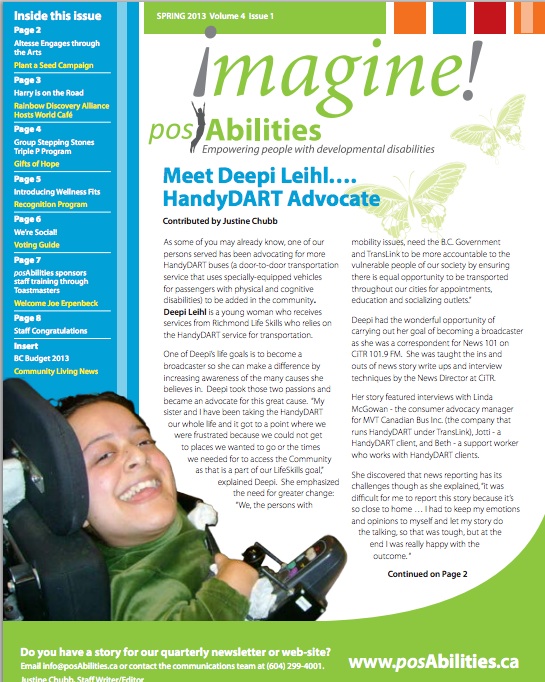 CiTR volunteer Deepi Leihl has been featured on the cover of the spring volume of Imagine!
Speaking about how both her passion for broadcasting and  her passion for raising awareness of the many causes she believes in led her to join the News 101.9 team, where she continuous to contribute.
Read the full story on Deepi here!