Saturday, February 23
Canada West Conference Playoffs
Basketball (Men's) — Quarter-Final: Game 2
(14W-8L) Alberta Golden Bears 81—68 UBC Thunderbirds (18W-4L)
Alberta and UBC tied 1-1 in best-of-three series.
Final | Venue: War Memorial Gym
Ice Hockey (Women's) — Semi-Final: Game 2
UBC Thunderbirds (17W-7L-4RT) vs. Regina Cougars (18W-7L-3RT)
Final (OT-3) | Venue: The Co-operators Centre — Regina, Saskatchewan
Regina and UBC tied 1-1 in best-of-three series.
Basketball (Women's) — Quarter-Final: Game 2
(14W-8L) Alberta Pandas 67—64 UBC Thunderbirds (17W-5L)
Alberta wins best-of-three series 2-0.
Final (OT) | Venue: War Memorial Gym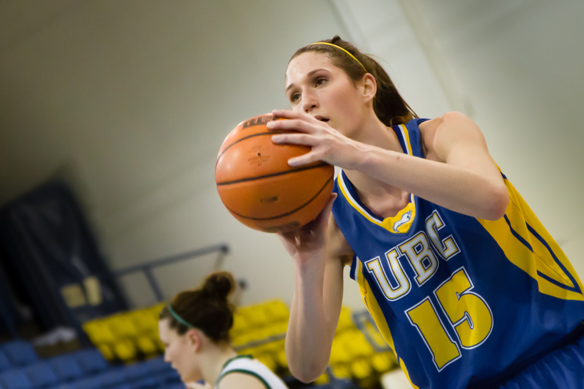 Volleyball (Women's) — Final-4 Gold Medal Match
(19W-3L) Trinity Western Spartans 1—3 UBC Thunderbirds (21W-1L)
Final | Venue: War Memorial Gym
UBC advances to CIS Championship tournament as the first seed.