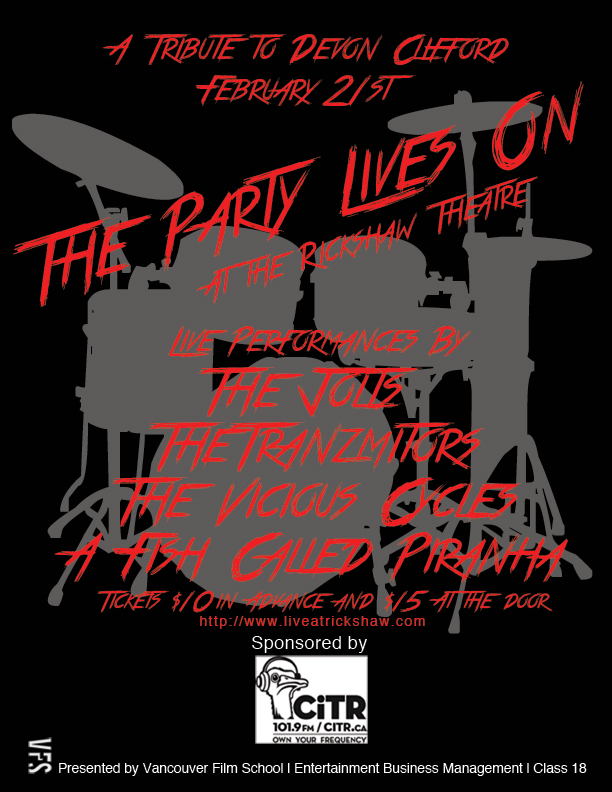 The students of Vancouver Film School's Entertainment Business Management program class 18 are proud to announce the launch event for charity compilation album The Party Lives On, which is raising money for the Devon R.B. Clifford Memorial Foundation. Five local bands will be playing at the Rickshaw Theatre on February 21 as a tribute to Devon, former drummer for Vancouver band You Say Party! We Say Die! who had an unexpected brain hemorrhage and collapsed on stage and passed away at the Rickshaw Theatre three years ago.
The lineup of the night is at follows:
8:00 – A Fish Called Piranha
9:00 – The Vicious Cycles
10:00 – Tobeatic
11:00 – The Tranzmitors
12:00 – The Jolts
Tickets available here for $ 10 and for $15 at the door. This gets you entry to the event as well as a free download card for the album. Money raised for the Foundation goes to providing music education for less-fortunate youth.
Sponsored by CiTR 101.9FM.