Tonight we are very excited to have an interview and performance from Scruffmouth the Scribe and John Akpata, who will be at the 6th Pan African Slam this Friday, presented by the Black Dot Collective.  Here's a taste from an appearance on CFRO in 2008:
[field name=iframe]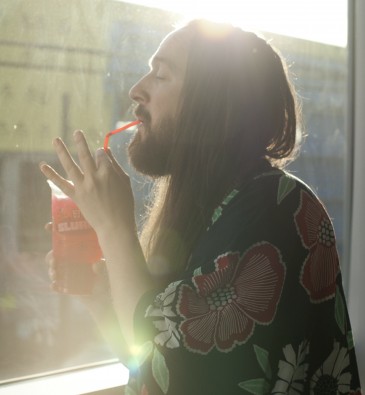 Then Maegan reviews and interviews Ninja Pirate Theatre Kitty Kitty Kitty, a surreal story of kitties, cloning, love and manual release. Note: adult content. Rawr.
And LIVE in studio, to talk about HERO SHOW, is Kevin Lee of the Sunday Service  and Cameron MacLeod of Man Hussy and centrefold February's Discorder (30 more years! 30 more years!)
Then stick around for UBC Arts on Air at 6:00pm when Ira Nadel will talk to the English undergraduate journal, The Garden Statuary.