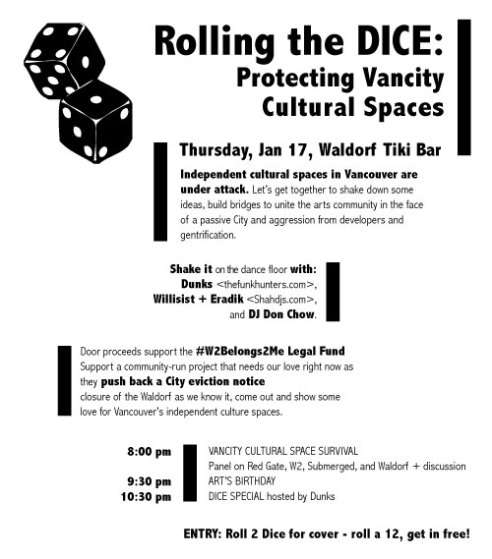 Tonight on the show, we'll hear about the W2 Media Cafe as it stands for the artists and volunteers, and their fundraiser/art's birthday event (which we'll also be discussing) event at the Waldorf on January 17th.
Then we continue our PuSh 2013 coverage with Dave Deveaux live in studio; Dave is a local playwright and curator of the PuSH/Vancouver iteration of the Human Library. And we'll showcase a clip from a longer conversation with François Houle about Cinema Musica, presented by Turning Point Ensemble and SFU Woodwards.
And tomorrow, January 17th, is Art's Birthday! CiTR celebrates with 24 Hours of Radio Art (click through for history and schedule!). Anna Friz (former Prog. Dir. at CiTR and radio art artist & scholar) will tell us the definition and history of Radio Art and listeners will get a preview of what's to come tomorrow, midnight to midnight January 17, 2013. Join the Facebook group!