This is the first of a series of monthly posts for the CiTR-sponsored weekly tropical rave themed backroom club party Tropical Love Connection, going down every wednesday at the Biltmore Cabaret!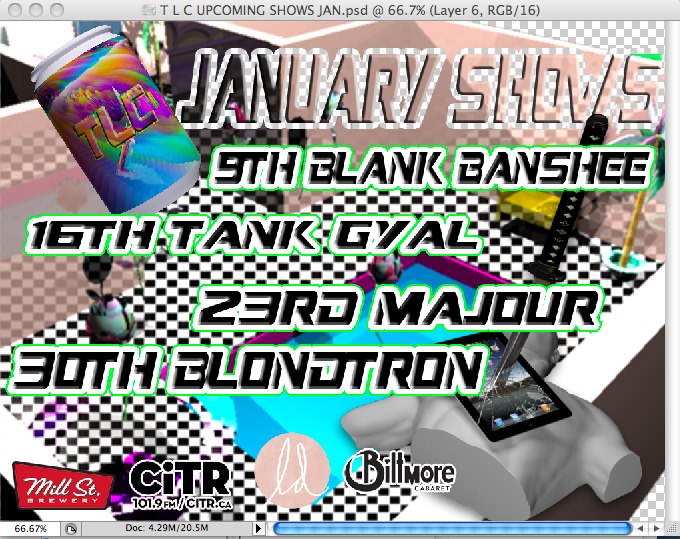 Jan 16 ~ TANK GYAL
You may remember this dancehall DJ queen from the 5-year strong Astoria weekly dancehall party known as TING! this wednesday she's showing us how it's done Jamaica-style. Butt shaking shall ensue!
Jan 23 ~ MAJOUR
One of our best shows from the summer is coming back for more Tropical Love. This electronic duo combines live vocals and drum-pad beats: live RnB style Soul~Trap!
Jan 30 ~ BLONDTRON
Finally, your favorite local bombshell DJ (in more ways than one) and Red Bull Music Academy veteran rounds out our month. Check her TLC PROMO MIX here. Turn it up!
TLC is every wednesday at the back of the Biltmore Cabaret (enter from Kingsway). Photos by Lindsay's Diet
Stay Connected ~ Stay #tropical:
facebook
tumblr
soundcloud
twitter